Chicken "kara-age" and eggplant "dengaku"
The end of the summer season continued to be full of fun happenings...some memorable time of the last week of August this year...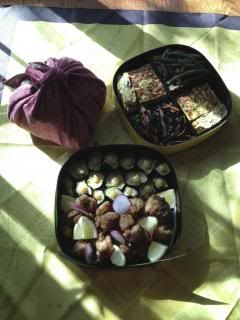 Picnic meal with friends at Hollywood Bowl. We have enjoyed going to the bowl so much again this year. Last time, I made "tamago-yaki" (rolled omelet) with 9 kinds of seaweeds, green beans in black sesame sauce, hijiki and burdock root salad, chicken "kara-age" (Japanese friend chicken), and eggplant "dengaku" (w/ Saikyo miso sauce) to fit in bento box. And, I also made "onigiri" rice balls. We have only one more show to go (Earth, Wind & Fire) in September.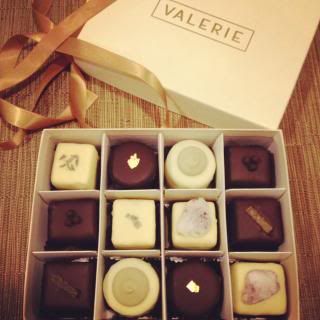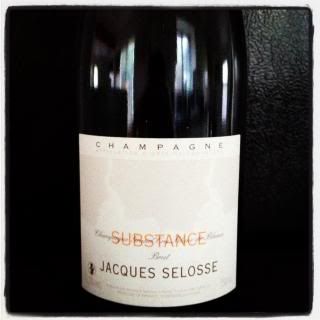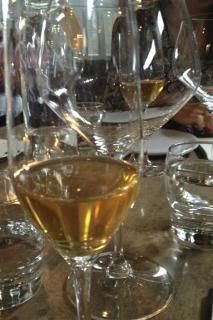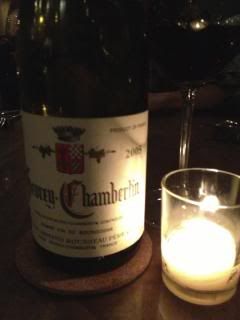 August 27 was the 5-year anniversary of
toiro kitchen
! My company was quietly incorporated on the day 5 years ago. Now, thanks to so many people's support, the business is becoming more and more exciting. Jason brought home a surprise gift of petit fours from Valerie Echo Park. So nice! I also opened
Jacques Selosse, "Substance" Champagne Brut
. Magical wine.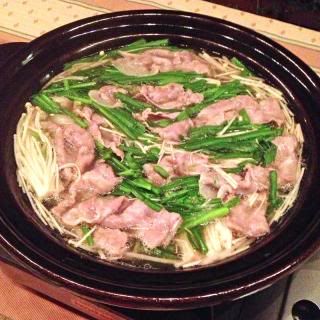 The very last day of August. It was such a hot day, and we had a low-key dinner in our patio. We made Kurobuta pork shabu shabu in our
Kyoto-style shallow donabe, "Kyoto Ame-yu"
. A meal like this makes me feel so good.
HAPPY HAPPY DONABE LIFE!