Earlier this month, I few to San Francisco to spend 4 days in the Bay Area for some business.
It was a fantastic trip...I got to visit so many cool places, meet many people, and tasted a lot of wonderful food and drinks. I am so grateful to my dear friend who coordinated this trip for me.
Here are some of the pictures I took. I took so many food photos, so these are just a portion of them.
First night at
Chez Panisse
. We had a reservation at their upstairs.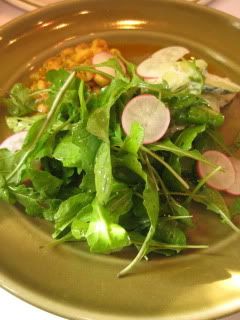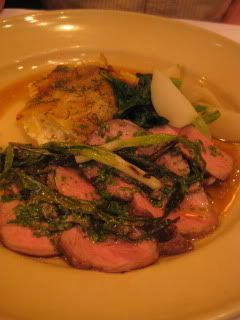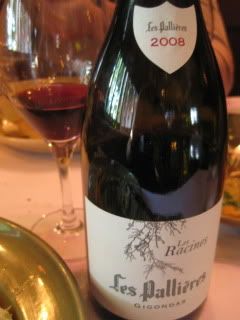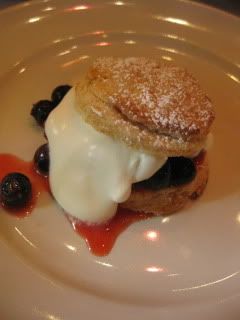 It was my first time to dine at Chez Panisse, so I was really excited. We had a nice relaxing dinner.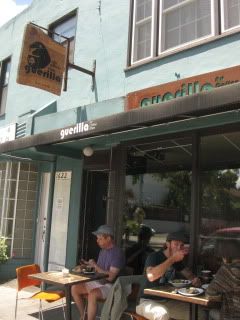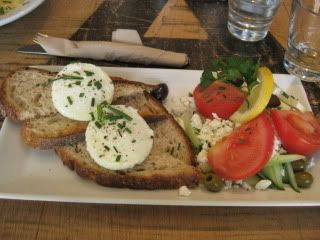 Brunch at
Guerilla
in Berkeley. After this, I picked up a big whole wheat scone from
The Cheese Board Collective
on the same street. I think, in my past visits in the Bay Area, this is my favorite shop and their scone was the best! (But no picture...)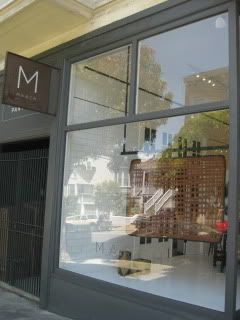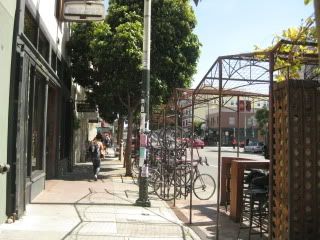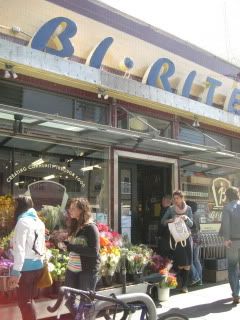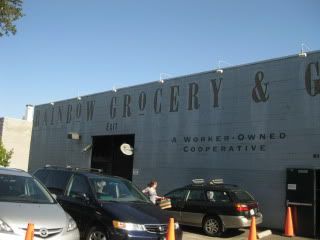 March
- Beautiful store of kitchenware in San Francisco. It was like a museum. Fourbarrel Coffee was such a local scene. I also enjoyed the ice cream at
Bi-Rite
.
Rainbow Grocery
was a very cool vegetarian market.
I finally got to visit
The Still-Room by June Taylor
. She makes dainty jams and syrups in the back kitchen of this warehouse/ store by using highly-selected ingredients from friends' farms as well as her own garden. And,
June is a big fan of Iga-yaki Donabe!
She said she and her husband love cooking rice with the
double-lid donabe rice cooker, "Kamado-san"
. She is a very attractive and inspiring English lady, and it was such a pleasure to meet her in person finally.
Just a short walk from June's company, we found a place called,
Cultured Pickle Shop
, where they make and sell all different kinds of organic fermented foods and drinks. How exciting! From Kimchi, Sauerkraut to Japanese takuan, they ferment and bottle right at the premises. I picked up their Beet Kombucha to try. It was extremely fresh and "beet"ey, and I loved it. For lunch, we stopped by
O Chame
restaurant for lunch. It's a popular "Japanese-inspired" restaurant situated on Berkeley's stylish Fourth Street. I had a bowl of udon noodles with grilled fish and wakame.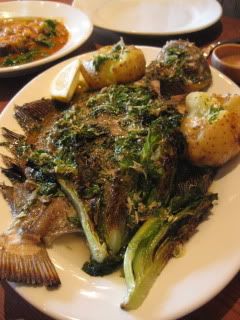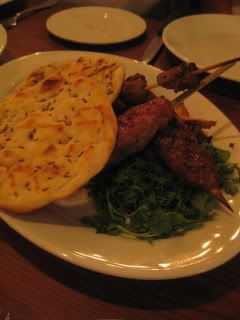 Dinner was at
Camino
restaurant in Oakland. The first thing I noticed once we entered the restaurant was a big kitchen counter and wood-fired oven in the background. How cool! Its owner/ chef Russell is an alumni of Chez Panisse, so the focus of this restaurant is also modern Californian with local fresh ingredients. My favorite dish of the night was the grilled trout.
On the final day, before heading to the airport, we had breakfast at a new location of a cool diner,
Rudy's Can't Fail Cafe
, at Fox Theater in Oakland. I had huevos rancheros and got some energy!
Such a meaningful trip.
Happy donabe life.