Last Sunday, I was invited to a baby shower luncheon for one of our Japanese girlfriends in LA.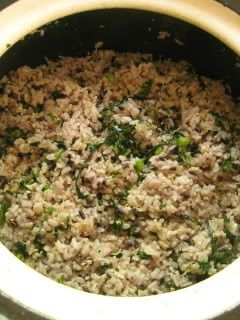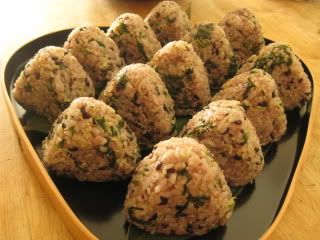 Brown and black rice were cooked in donabe together. The rice was tossed with the culcium-rich mixture of dried-baby fish ("jako"), crysanthemum leaves, turnip leaves, sesame seeds, and grated Parmigiano Reggiano. I served them on bamboo leaves with nori seaweed on the side. I posted the basic recipe on my previous blog post linked
here
.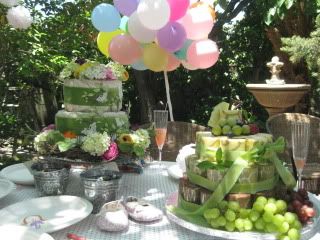 The luncheon was held at one of our friends' backyard. It was a beautiful setting with a variety of healthy homemade dishes plus the rolled cake tower and Midori's diaper cake (not edible:-)!
I'm glad everybody including the guest of honor enjoyed my donabe rice onigiri...they were gone so quickly.
Happy donabe life.