Non-stop miso-making this month and I love it. On Saturday, we hosted a miso-making class.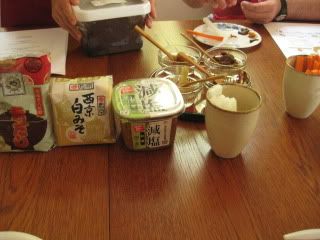 The class started with learning about miso and tasting of different types of miso. We also tasted some of our homemade miso.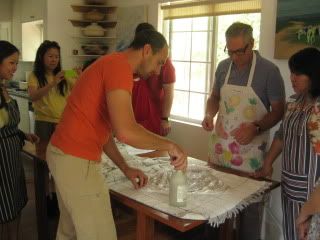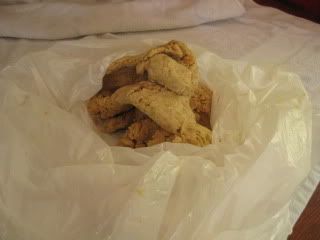 The guests were then divided into two groups to work on making miso from scratch. Team A made miso with
steamed soybeans in pressure cooker
, and Team B made it with
slow-simmered soybeans
(4 hours simmering). When everybody was pounding the soybeans, it was like a Japanese taiko drum competition!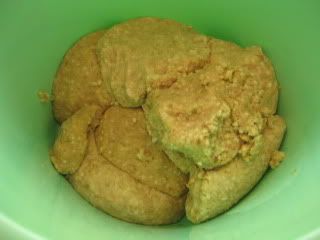 Everybody got their own handmade miso to take home to ferment for the next months. I was so happy to see them enjoying making miso very much!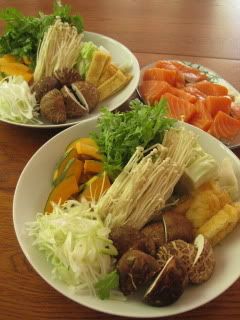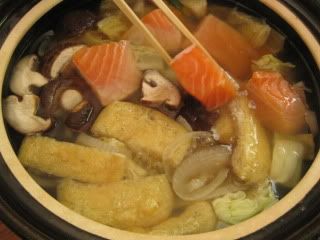 After the hard work, we had miso-themed lunch, by using our 2-year-old homemade miso. The appetizer was
miso-marinated tofu and eggs with wasabi
. They were so good with
Hakkaisan, Tokubetsu Junmai
(from Niigata). Main course was
Ishikari Nabe
(salmon and vegetable hot pot in miso-based broth), followed by ramen "shime" course.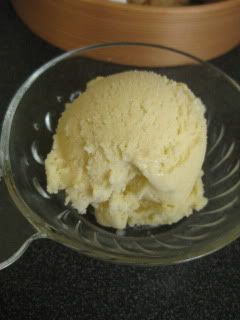 Everybody had my "surprise" homemade miso desserts at the end of the class. I made
Saikyo Miso Ice Cream
and
Miso & Walnuts Cookies
.
Here's the full menu:
Theme: Art of Traditional Japanese Miso Making
Tasting of different types of miso
Miso-marinated tofu and eggs
Ishikari Nabe (Salmon and vegetables hot pot in miso based broth)
Hakkaisan, Tokubetsu Junmai (Niigata, Japan)
Happy healthy donabe life.