Last week, I was part of a
summer trunk show titled, Handmade Market, at nanamina boutique
with Japanese fashion creator friends in LA. In order to promote donabe & healthy Japanese cooking, I served Japanese Bento Boxes there. I made more than 50 bento servings in the 3-day event…yes, all by myself!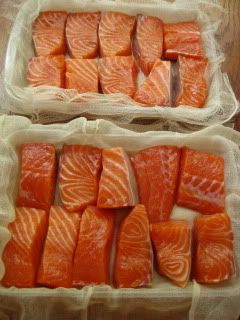 The main "protein" of this bento box was Amazake Salmon. I had to wake up very early to pick up super-fresh salmon at Los Angeles Fish Market in Downtown. It was a beautiful 20-pound Scottish salmon, which I asked to be filleted in half. It was so large that a filet was more than 22-inch long! It was marinated in my home-fermented amazake (fermented koji paste) for overnight, then roasted in the oven.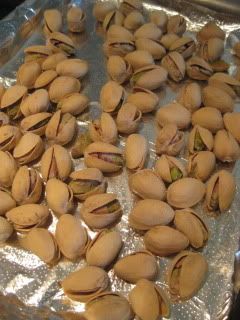 This dish was my whimsical creation and became a big hit. Caramelized endive, roasted pistachio and garlic were put in a food processor with Neufchâtel cheese (it's lighter than light cream cheese), Greek yogurt, salt koji, lemon juice, and pepper. Then, this creamy paste was mixed with cooked Satsuma yam (Japanese sweet potato), Fuji apple, and dry cranberries.
I also made Donabe steam-fry lotus root with "Jako" baby fish (calcium-rich!) in "amazu" (sweet vinegar) sauce, sautéed kale, haricot vert in sesame sauce, and lightly pickled radish in brown rice vinegar and honey.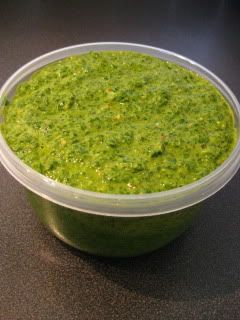 Rice dish was Yuzu-kosho pesto "onigiri" rice balls. This pesto sauce is much lighter than regular pesto sauce, because there is much less oil used in it, while the texture and flavor were enhanced with quality ingredients including both red and green yuzu-kosho! I cooked brown rice in the
double-lid donabe rice cooker, "Kamado-san"
, and tossed it with the pesto, some grated Parmigiano Reggiano, and roasted pine nuts.
Dessert was Amazake whole wheat Scones with wild blueberries. There is NO sugar is used in this recipe, so the sweetness comes only from the home-fermented amazake and blueberries. I love the mellow natural sweetness amazake and the lightly creamy texture.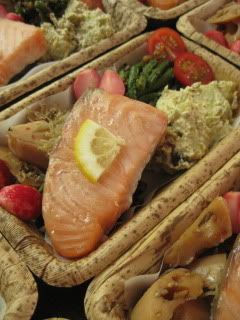 Each day, I carefully packed each bento box (it's made of bamboo skin which is pressed to become a box shape - bamboo skin not only shows rustic beauty, but also has a anti-bacteria effect). On Friday, I accepted more orders than the daily limit, so I made 21 servings.
It was so much work, but a lot of fun. Here's the full menu of my bento box.
Yuzu-kosho Pesto "Onigiri" Rice Balls
-Green & Red Yuzu-kosho, Basil, and Pine Nuts, Tossed with Donabe-cooked Brown Rice-
"Amazake" Salmon with Sautéed Kale
-Marinated in Home-fermented "Amazake", and Oven-roasted-
Lotus Root & "Jako" Dry Baby Fish in "Ama-zu" Sweet Vinegar Sauce
-with Yuzu Shichimi Pepper,Steam-fried in Tagine-style Donabe-
-Tossed with Roasted Walnuts in Ground Sesame Sauce-
Satsuma Sweet Potato & Fuji Apple in Creamy Endive & Pistachio
-Caramelized Endive, Roasted Pistachio, "Shio-koji", and Neufchâtel Cheese-
Home-fermented "Amazake" Whole Wheat Scones
-No sugar added, very natural sweetness from "Amazake" and Dried Blueberries-
*"Amazake" is a thick creamy beverage, which is rich in health-beneficial live enzymes. It's made from cooked sweet rice, which is incubated with rice koji culture (same starter for miso, soy sauce, sake, mirin, etc.). It's traditionally diluted with water and drunk warm in Japan.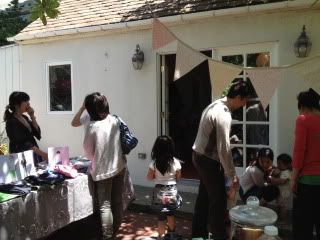 The event itself drew a big crowd each day and it was a great success. I had a lot of fun!
Happy donabe life.