It's been such a busy week in NYC but definitely was a good one. I was going to leave town to go back to LA in the afternoon, so I spent a couple of hours strolling in town before my departure.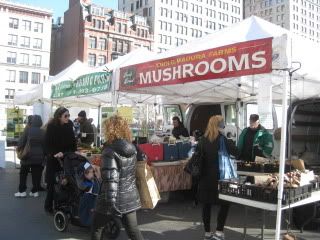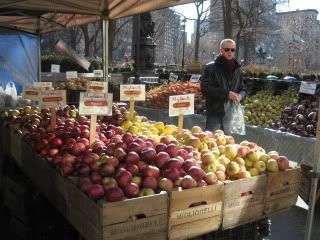 It was a nice sunny day in NYC. There was a farmers market at Union Square. I saw big ostrich eggs!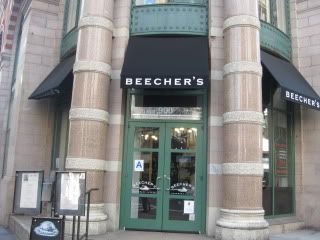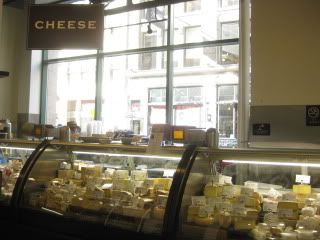 Beecher's NY has a wonderful selection of cheese as well as deli. Amish Market has some unique organic items.
For lunch, I stopped by at
Danji
in Hell's Kitchen. It's a modern Korean restaurant, which was rewarded with a Michelin star last year.
I had Daikon Beef Soup, and Farmers Market Bibim-Bop. They were both tasty, although the bibim-bop was already a bit cold after mixing. Their homemade kochujang was very nice.
With nice full stomach, I left New York.