Last Saturday, we hosted a special "Koji" class, and it was so much fun!
I've been crazy about koji and have been making my own miso at home past years. I've also hosted miso-making classes since then. And, this time, we had a new Koji theme class, which were "Shio-koji" and "Amazake".
Koji is right now a huge food trend in Japan, although Japanese food culture have been heavily based on koji products for hundreds of years. People are rediscovering the amazing flavors and health benefits this "magic mold" brings to your body. So, I really wanted to introduce more about koji and koji dishes to people in LA, too.
Everyone made his/her own shio-koji.
They also tried my 10-day shio-koji. We used American koji to make shio-koji today, but we also used Japanese koji (fuzzy and semi-dry kind) to make amazake.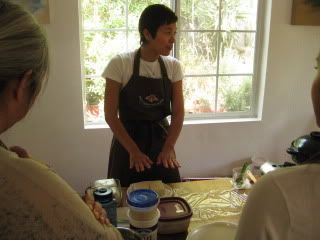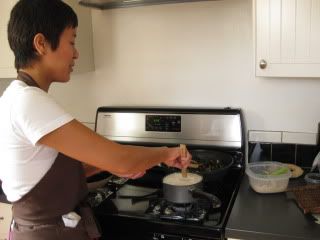 We tasted 4-day marinated shio-koji tofu, and freshly fermented amazake (came right out of donabe and heated in a pot).
Shio-koji kabu "overnight" pickles, and Cream cheese/shio-koji/ amazake spread, were also served with shio-koji tofu.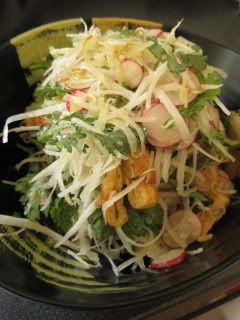 Daikon salad with shio-koji vinaigrette, and shio-koji salmon with radicchio.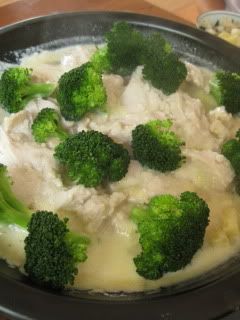 Donabe shio-koji chicken in soymilk/amazake cream sauce, and donabe chirashi sushi with shio-koji sauteed sun-dried mushrooms & kale.
We even had my home-brew doburoku (nigori sake).
Every dish and drink was made with koji! Super probiotic meal.
Menu
(Making of Shio-koji & Amazake from Scratch)
~
Shio-koji tofu
~
Daikon radish salad with shio-koji vinaigrette
~
Roasted shio-koji salmon with radicchio
~
Shio-koji chicken & satsuma yam in soymilk & amazake sauce
~
Chirashi-sushi with shio-koji mushrooms & kale
Sake Selection
Naoko's home-brew "doburoku" (nigori-sake)
I keep fermenting.
Happy donabe & koji life.