Donabe hot pot time...
This time, I did Soymilk Shabu Shabu with Pork & Oysters. I saw on a Japanese cooking show that pork slices would stay very tender in the broth if you douse them with a little amount of amazake, so that's what I did this time! I also got really nice oysters.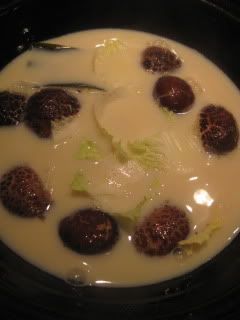 Broth itself is very simple...water, dashi kombu, soymilk, and Saikyo miso. First, shiitake mushrooms and bottom part of napa cabbage were added.
Once they were cooked, other ingredients were added.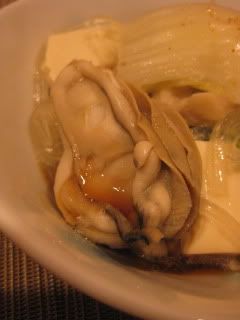 Indeed, the pork came out super tender and really nice! Oysters were great with a little amount of ponzu sauce.
Maybe the best part of this "nabe" (hot pot) was the "shime" or the end of the meal course...I made risotto-style creamy cheese "ojiya" porridge!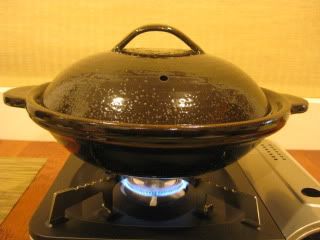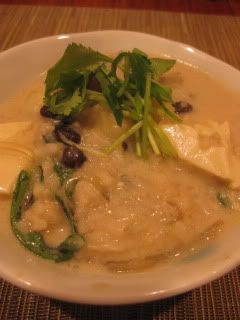 Cooked rice and some shredded cheese (this time, I used some leftover Emmental and mozzarella) were added and simmered for a short time. It was served with some ground black pepper and herb topping. Fantastico!
You can find the full recipe on
toiro's website
. Hope you will get to try it.
Happy donabe life.