Another busy day at NYIGF (trade show) today!
So many (really cool) people came to our booth to check out our authentic Iga-yaki donabe, and they all loved it so much. So, we were very happy.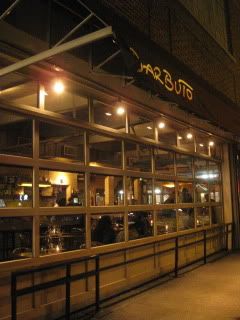 After the show, we went straight to dinner...we had a reservation at
Barbuto
(by Chef Jonathan Waxman) tonight. It's a cool restaurant in Meatpacking Distrct, and I was looking forward to tasting authentic Italian there. My aperitif Negroni relieved some stiffness from my body. haha.
Salumi (prosciutto di parma & spicy coppa), Fritto misto (crispy winter vegetables & lemon herb aioli), and gnocchi con zucca (roasted acorn squash, brown butter, sage & pumpkin oil).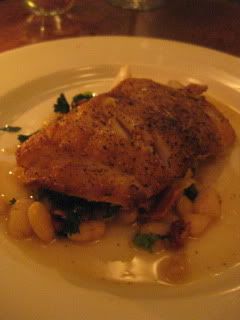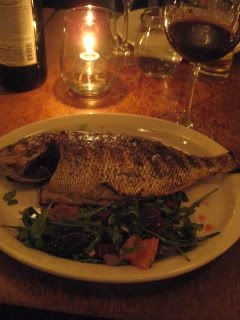 Three of us had different main courses, and we ended up shareing them:-) They were Merluzzo arrosto (roasted cod, cannellini beans, bacon & kale), Manzo ai ferri (grilled hanger steak, wild mushrooms & rosemary cream), and Dorado ai ferri (grilled whole sea bream, citrus, wild arugula & almonds). The fish was especially nice...the fish meat was so pure and juicy...I wanted
Kamado-san rice
to go with it! I was so craving.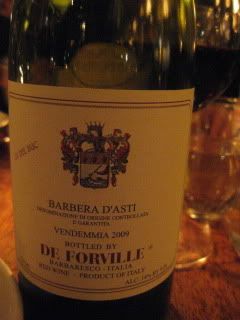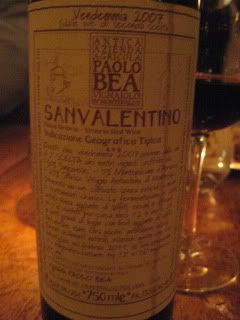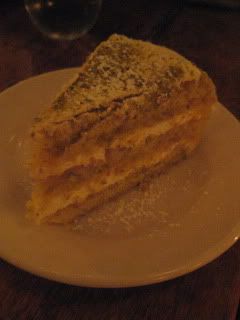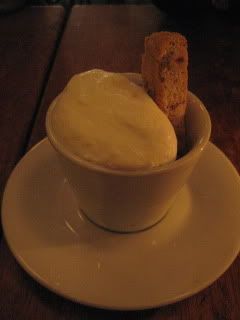 Wines of the night were 2009 De Forville, Barbera d'Asti (Piemonte), and 2007 Paolo Bea, Sanvalentino IGT (Umbria) (Sangiovege, Montepulciano, and Sagrantino...small producer, biodynamic, unfiltered). Dolci wer Torta (lemon-pistachio-mascarpone layer cake), and budino al cioccoiato (Italian chocolate pudding & whipped cream).
The food was quite good, and I enjoyed the casual laid-back atmosphere (almost like in LA). I got so full again.