For dinner, we had a reservation at Kin Shop in Greenwich Village.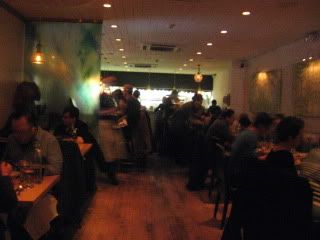 Kin Shop
is a contemporary Thai restaurant, which opened last year by Chef Harold Dieterle (Top Chef) and Alicia Nosenzo. This highly-acclaimed casual place is also very hard to book a table. When we got there, the place was completely packed and we had to wait for a while although we had a reservation. It smelled so nice inside.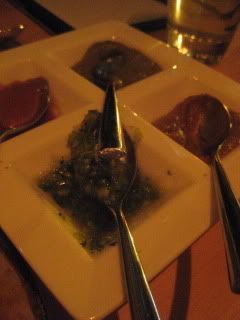 We started with crispy roti with assorted condiments (cucumber relish, chili jam, coriander nam prik, and persimmon nam prik). Very nice with my cocktail of vodka, pear, cider, ginger soda, Thai basil, and lemongrass.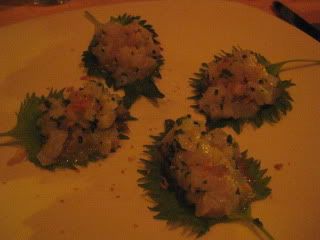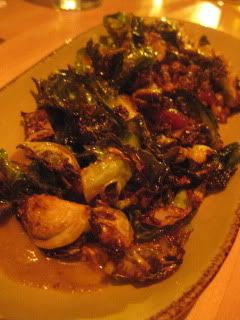 Some of the appetizers...Miang of fluke (lychees, shiso, chili jam, fried garlic)/ Spicy duck laab salad (super hot and very nice)/ Fried brussels sprouts and Chinese sausage.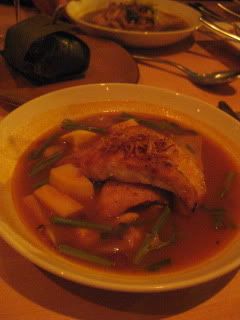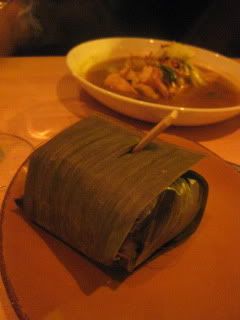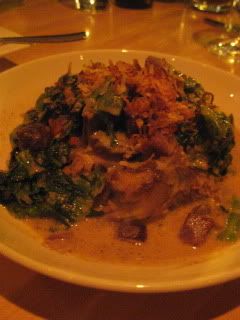 My main course was Pan-seared triggerfish from East Coast (with fresh bamboo shoots, oyster mushrooms, and gang sam curry). I don't think I'd ever had triggerfish...it was a quite delicate fish and very nice. The dish was mild spicy and I enjoyed it with sticky rice. Other dishes were braised goat (really nice!), super hot braised skate and calamari, etc.
Wines were also good...2010 K Vintners, Viognier (Columbia Valley, WA), and 2000 Calabretta, Etna Rosso (Sicilia, Italy). This Etna was mostly indigenous Nerello Mascalese with a little Nerello Cappuccio, from 70-80-year-old vines and aged in large botti for 6-7 years before being bottled. Old-world style, and I really enjoyed it.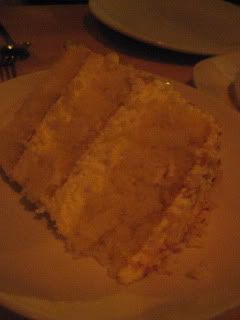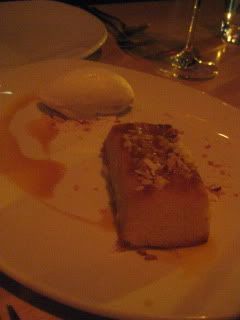 Their desserts were very nice...we shared coconut cream cake and roasted pineapple financier. The cake was so fluffy.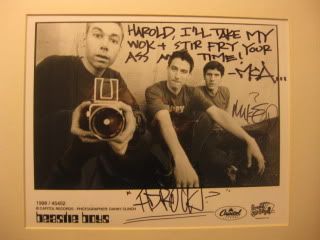 And, look what I found in front of the basement floor bathroom of the restaurant! (Do they use their old photos intentionally?)