My business trip to New York has started today.
Just as all my past trips to NYC in the past couple of years, I took the earliest flight from LAX to NYC. My pick up came 4.30am(!) and I slept more than half way through the flight. Then, I had the same breakfast (fruits plate) as the past times before arriving at JFK.
My hotel this time was a brand-new hotel (opened just last year) and it's just a couple of blocks from the venue of the trade show we will be attending. The hotel is so futuristic cool and fun! I liked the sunset view from my room.
I met Yasuhiro-san (president of Nagatani-en and he is also the 8th generation of this family-owned company) and Hattori-san (also from Nagatani-en) in the evening. They also arrived in NYC today, all the way from Iga. I was so happy to see them again! We took a cab to Lower East Side to go to
wd-50
for dinner. Yes, Chef Wylie Dufresne's wd-50! I made a reservation weeks in advance for tonight. I was so excited to try his dishes.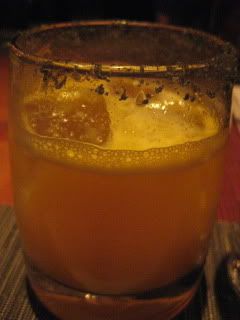 I think we got the best table in the restaurant, because from our table, we could see the full front view of the kitchen an see all the actions of Chef Wylie and crew. I was so thrilled. My aperitif cocktail, Que Pasa Calabaza? (tequila, squash, yuzu, & black salt) was smooth and refreshing. We decided to do chef's Tasting Menu! The amazing dinner experience had begun.
Here are what we had...
Tai snapper, blood orange, black garlic, amaranth jam/ Everything bagel, smoked salmon threads, crispy cream cheese/ Foie-lafel (fried foie gras ball in crushed chick peas and fava beans crust, tahini sauce, mini pita bread, barley salad.)
Poached egg in the shell, pumpernickel, casar dressing, lily bulb...all three of us were totally shocked how interestingly detailed and how delicious this dish was! This was the best dish of the night to me. The egg shell was made of edible clay (but it looked so real) and very nicely flakey. Egg was perfectly runny and when its flavor was combined with the caesar sauce, it created a whole new sensation in the palate. Bravo.
Rock shrimp, miso noodles, chicory, yuzu/ Monkfish, smoked barley, beet-mustard, nori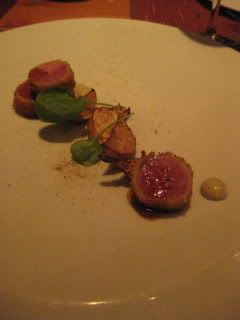 Quail, chartreuse, yogurt, turnip, nutmeg/ Lamb loin, 'red bens & rice,' chayote squash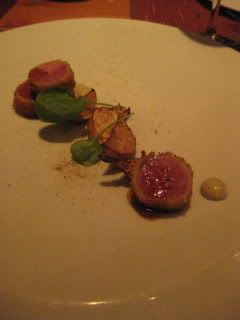 Mango, sake caramel, sheep's milk, cashew/ Menthol, ginger, pomelo, chamomile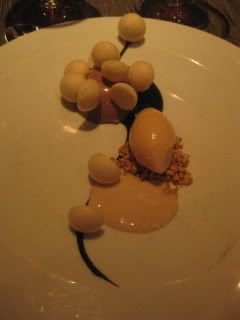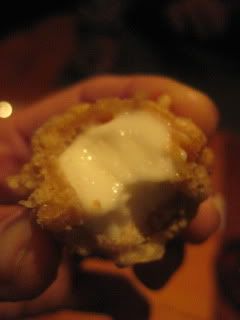 Milk chocolate, black bean, plantain, soy, peanut/ Rice krispy treats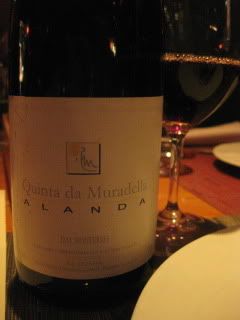 Among three of us, we had cocktail, beer, and also drank 3 bottles of wine...yes, we are all big drinkers. 2010 Maison Bleue, Petite Joie, 'Bouchey Vineyard', Marsanne (Yakima Valley, WA)/ 2007 Quinta da Muradella, 'Alanda' (DO Monterrei, Spain)...65% Mencia, 30% Bastardo, 5% Tinta Fina (Tempranillo)/ 2007 Vinyes Domenech, 'Furvus'(DO Montsant, Spain)...65% Garnacha, 20% Merlot, 8% CS, 7% Syrah.
Their wine list is so impressive and there were many rare (small production) gems, too.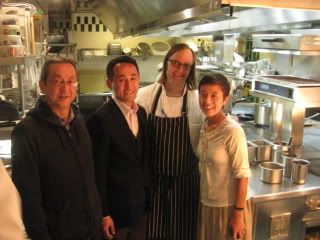 Chef Wylie kindly invited us to his kitchen and we got to chat with him. He was so generous and sweet. We told him how much we enjoyed every dish he created. Each bite was magical.
We had a great "kick start" dinner.
(After dinner, we returned to the hotel and had more drinks!)