Last Friday, Jason and I headed up to our friends house in Sonoma again.
After a long 7+ hours of drive, we finally got there. We were so happy to see Kyle and Katina again.
Kyle, who is an internationally acclaimed chef, is also a hard-core Iga-yaki donabe lover. He already owns many kinds of Iga-yaki donabe.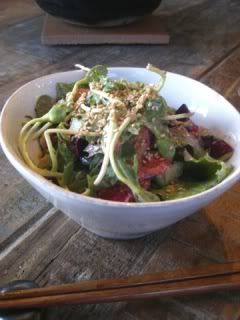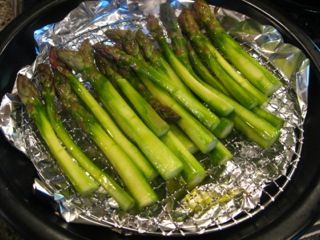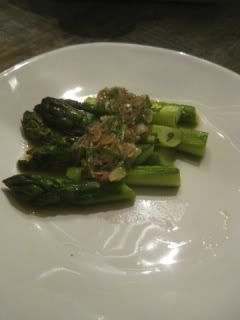 Upon our arrival to their home, he made an elegant and casual donabe dinner for us. After the California-style roasted beets and avocado salad (with saikyo miso dressing), he roasted asparagus in
tagine-style donabe, "Fukkura-san"
, and served with scallion and citrus sauce. So gorgeous.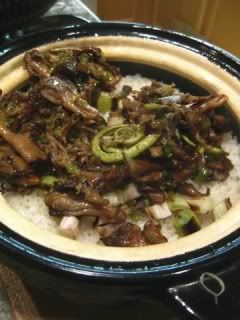 Here's
donabe rice
, mixed with charred Tokyo negi, maitake mushrooms and kogomi (fiddlehead ferns).
This special rice was served with duck breast, which was smoked in
donabe smoker, "Ibushi Gin"
. He first rendered the fat of the duck breast in a pan very slowly, and smoked in Ibushi Gin for relatively short time to achieve the perfect medium-rare texture. It was so complex and wonderful flavor and texture. Perfect pairing with
2011 Domaine Foillard, Morgon, "Cuvee Corcelette"
.
Donabe cooking, real chef style.
Happy donabe life.