(Saturday, October 21)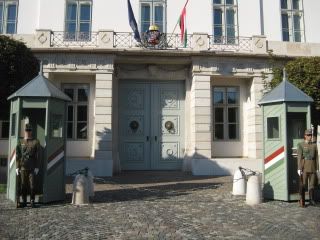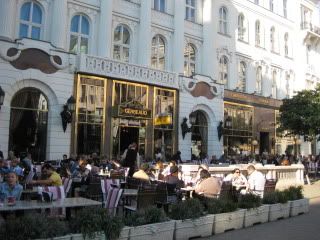 In the afternoon, we continued to walk around Budapest city and had a lot of fun. We saw the gate officers in front of the President's office building. They had the ceremony of exchanging rifles.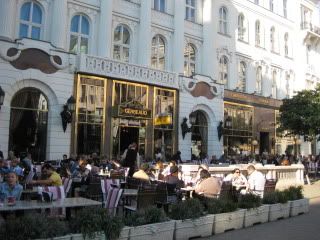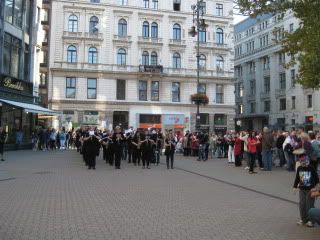 Tea time at
Gerbeaud
. We sat outside and enjoyed people-watching. The city was full of energy. There was also a big (commercial?) shooting going on.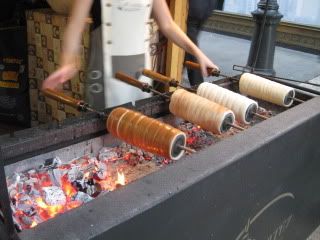 Traditional
kurtoskalacs
is a type of bread. She was kneading bread dough and streatched it to roll around a large cylinder. Then it was set on a rolling grill over charcoal. There were different topping flavors (cinnamon, cacao, sugar, etc.). We picked up nuts topping and ate the piping hot bread on the street. So good.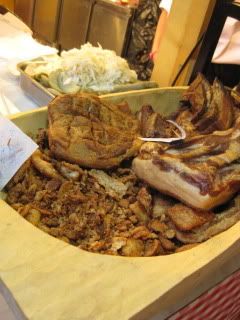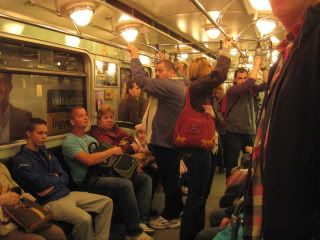 We walked through many street vendors. Then, we took a subway for a short ride. The platform was so deep, and the escalator was so fast that it was almost dangerous!
We got off the subway just across from the parliament building to go to a modern Hungarian restaurant called,
Atakam
, for dinner.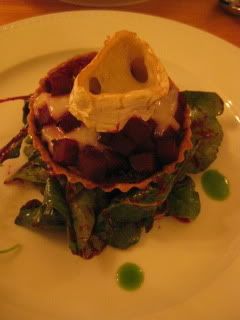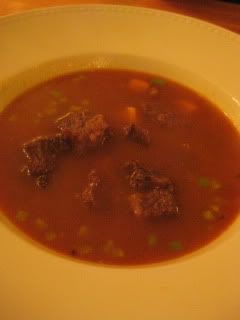 Beet and cheese tart. Hungarian goulash.
Hungarian pan-fried foie gras. Catfish in paprika sauce with flat noodles and sour cream. We also enjoyed Hungarian wines. Dishes using foie gras and catfish are among the specialties of Hungarian cuisine. Very good food. Foie gras was so rich that it kind of filled my stomach so quickly. There was a whole Hungarian paprika in the catfish dish, so I took a bite of it and my mouth was on fire! But, I wanted to try it anyway.
All dishes were very nice. We had so much fun together today!