After lunch, we took a tram for a few stops.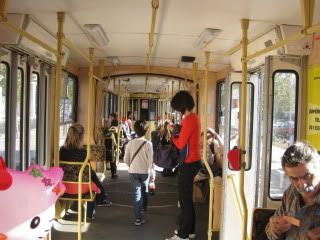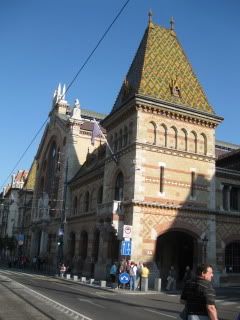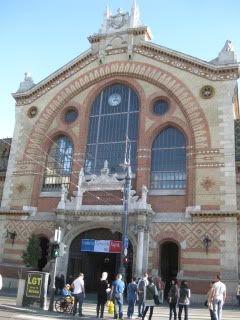 We went to
Nagycsarnok (Central Market Hall)
of Budapest. It's the largest indoor market in Budapest and is like a "kitchen" of the local people there. Koroko said that since it was Monday and also a day before the national holiday ("National Day"), there were not as many venders open as on a regular day. Also, the selection of the fresh produce and meat was smaller today.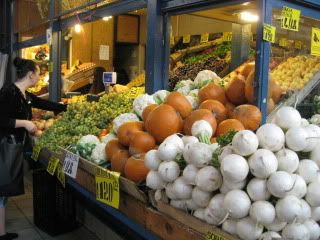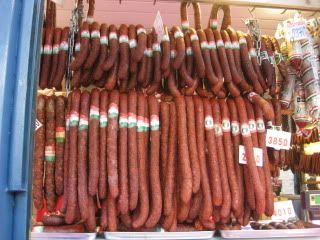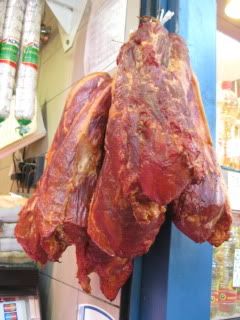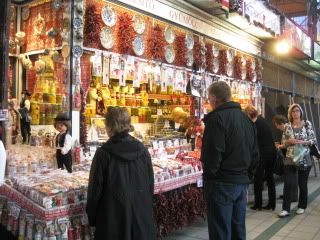 Nevertheless, I was so excited to check out all the local ingredients. They eat a lot of meat in Hungary, so there were many butchers and salami venders. And, of course, tons of paprika!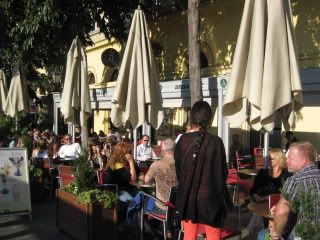 We walked around the neighbor area again and did some shopping.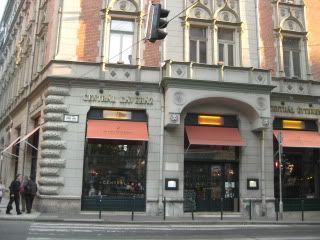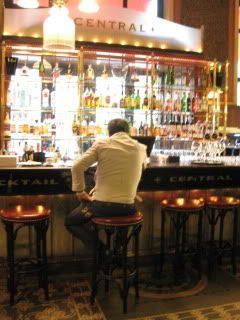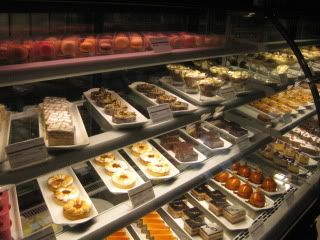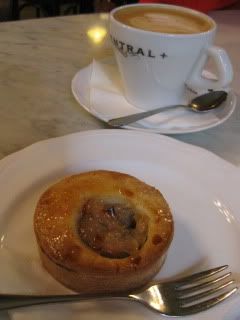 We took a break at a historic café called,
CENTRAL
. The café is more than 100 years old, and they are famous for a variety of traditional cakes and pastries. I had a tart , it's made of shortbread, plum jam, poppy seeds, walnuts, apple, steamed in white wine. It was not too sweet and very nice taste.
We also stopped by at another very old bakery and standing bar.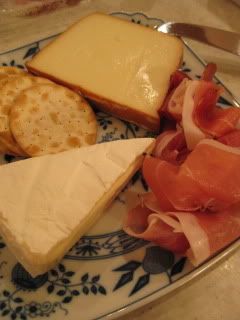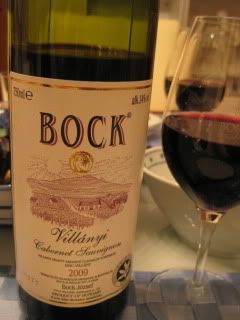 For dinner, we had dinner at home. Koroko put together a very nice meal! We had two Hungarian wines, and a variety of both Hungarian and Japanese dishes. Miso-marinated Hungarian pork was great. What a delicious fun night!