This dish is a variation of my "regular" donabe-smoked salmon.
It's not only extremely easy to prepare, but it's also extremely delicious!
My
donabe smoker, Ibushi Gin
is a stove-top smoker, and it's "smokeless", so it won't make the kitchen smoky during cooking at all. I don't need any special skill, because this donabe does all the brilliant work of "hot smoking" for me.
For this dish, this time, I used the combination of oak wood chips and green tea leaves. I was looking forward to finding out how the flavor of the salmon become with them.
Scottish salmon filets (about 1-inch thick cut) were already seasoned with salt and patted dry with paper towel before being set in the donabe smoker. Donabe smoker was set over high-heat and smoked about 7 minutes on the heat, and 20 additional resting minutes off the heat.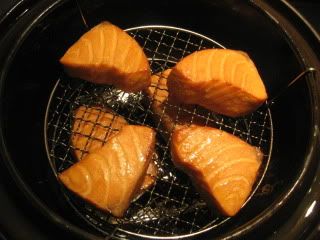 Voila. Oak + Green Tea Smoked Salmon was ready. It looked and smelled so nice!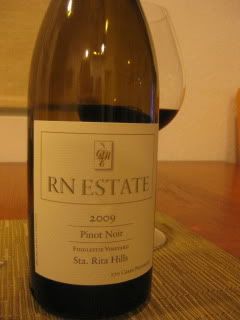 To serve, I simply set the salmon filet over simple fennel puree (yes, very simple...I sliced fennel bulbs, roasted in the 425F oven, and pureed and seasoned), and drizzled a little yuzu juice and good amount of olive oil. SUPER GORGEOUS!!! The aroma, texture, and flavor...all were heavenly, and it was hard to believe I didn't have to put much effort to make such a delightful dish. Great with Pinot Noir by RN Estate (2009, instead of 2010, because 2009 has more earthy and less jammy tone).
Happy donabe life.