Another beautiful morning in Paso Robles.
I woke up before anybody else and enjoyed breakfast in the balcony.
We got ready, and said good by to people at Venteux Winery. Their hospitality was great and so was their wines. We will be back there to see them again in October.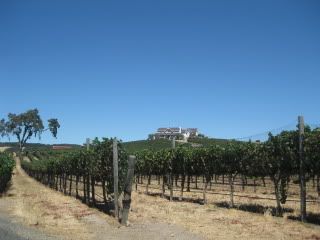 Before we leave Paso Robles, we drove to
Jack Creek Cellars
in Templeton. It's another small family-owned winery, which tasting room is situated at the top of the gentle hill, surrounded by vineyards in the estate. Surprisingly, their signature wine is Pinot Noir. It's hard to believe such a delicate grape can grow nicely in Paso Robles, but in fact, their Pinot Noir vineyards are only 7 miles from the coast and have a very cool microclimate.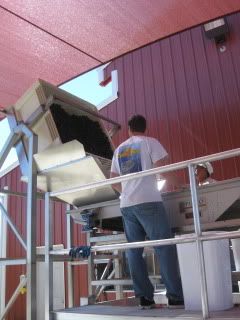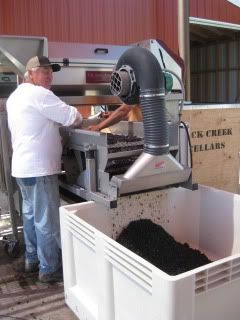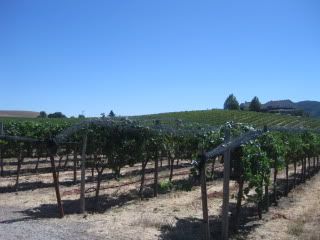 Wow, their Pinot Noir was indeed very serious and nice! I liked other wines, too. So, we picked up some wines. Outside of the tasting room, guys were working on the freshly-harvested Pinot Noir. It smelled very nice.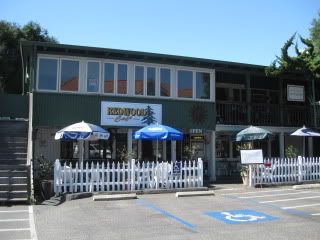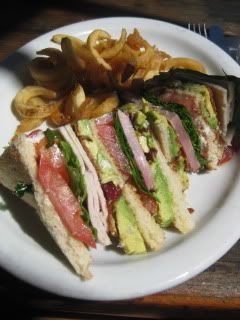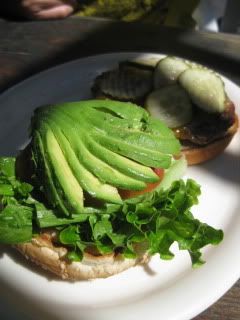 We headed to
Cambria
and had lunch at a local cafe. My mom and I split a plate of club sandwich, and the half portion was still very big! It was tasty. Jason had a huge avocado burger.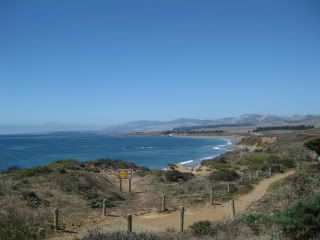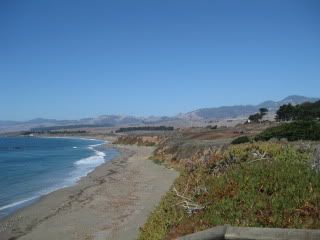 It was suddenly so much cooler once we were in Cambria. It's typical to a coastal town. The ocean was so beautiful.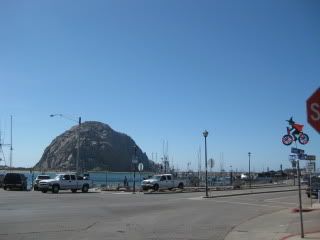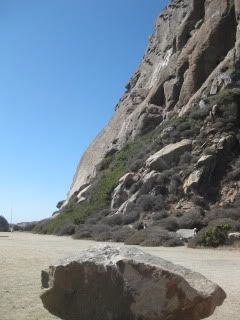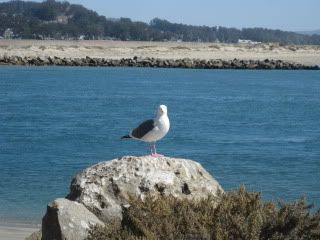 We kept driving down and had a short break in
Morro Bay
.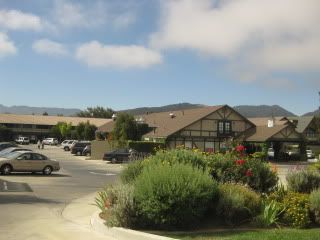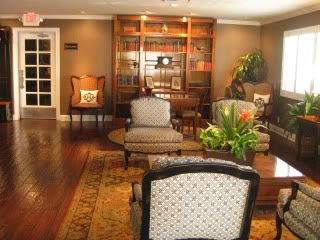 Early evening, we were in Santa Ynez. We checked in at a hotel in Solvang. We normally try to stay away from Solvang, because it gets too crowded with tourists during wine event season. But, it was just a regular Monday and the town was so quiet (and nice)!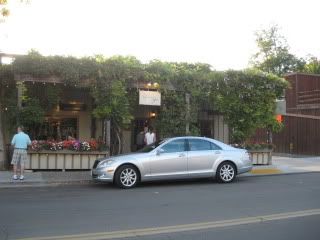 We had dinner at
Los Olivos Cafe
. The last time I was there was almost 5 years ago, but the place was as charming as I remembered.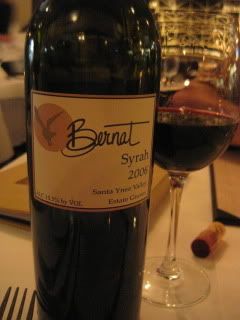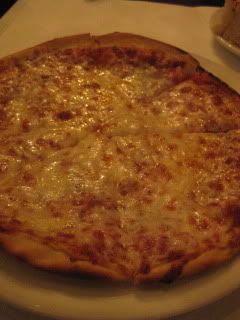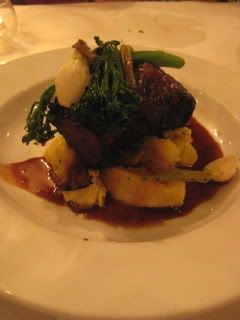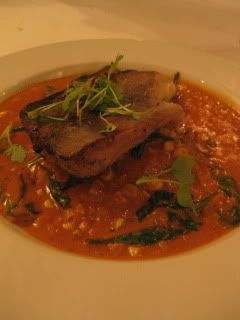 Wonderful dinner. My favorite dish was the roasted organic vegetables, which were harvested locally and served with tapenade and smoked mozzarella. Napoli pizza was good. Locally-caught black cod with lobster ravioli and corn-lobster sauce was also very nice. 2006 Bernat Wines, Syrah, was a great pairing with the braised beef short rib.
It was "Respect for the Aged Day" (National Holiday) in Japan. So, we had a celebration of my mom's health. She was very happy!