Gorgeous sunny 2nd day in Paso Robles.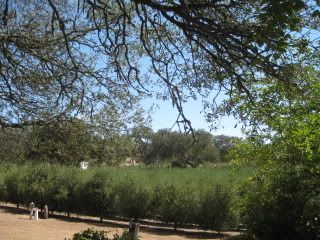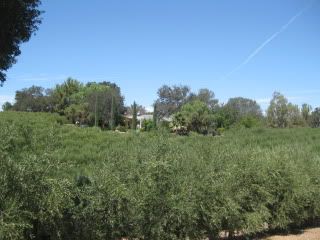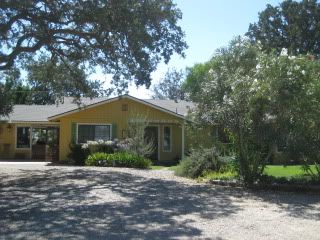 Our first stop was at Olea Farm, which was a short drive from our barn house. Once we entered the gate, we drove through thousands of olive trees to finally get to the tasting room. The farm is run by a husband and wife team, and they are open for tasting only Sat & Sun.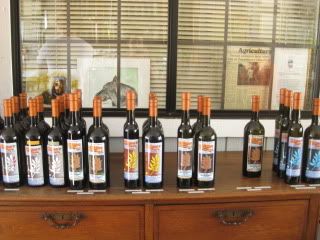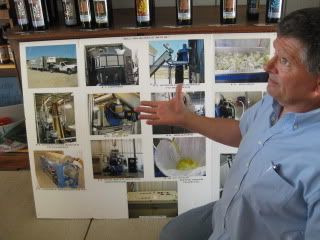 They specialize in European-style olive oil and gave us a very educational tasting of various kinds of their oils. The freshly-made olive oil was just so pure and nice.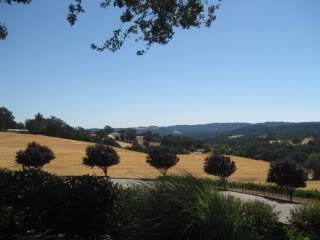 After the tasting, we had an appointment at Denner Vineyards. The winery had quite a high-end look, and they make high-end wines for allocation only (currently there is a waiting list for the allocation). Big wines...really big.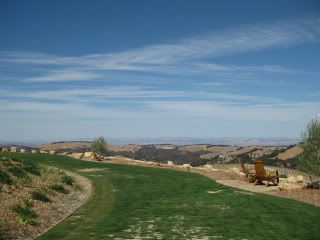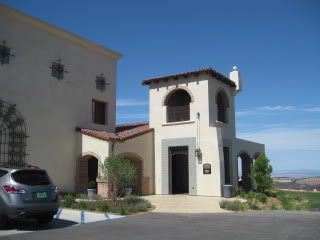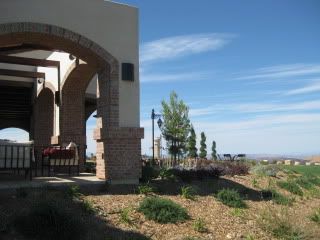 We drove through the beautiful Adelaida Rd., then got to the driveway to go to Daou Vineyards. Daou was another beautiful winery with the Spanish colonial-style house. They are best known for Cabernet Sauvignon. It was a fun tasting.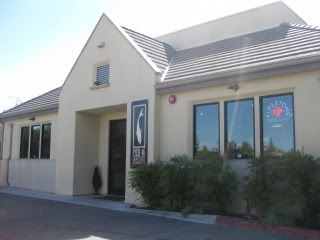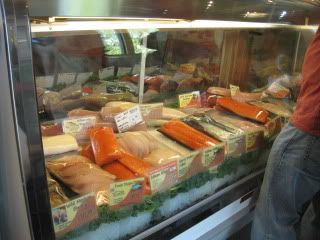 Before we went back to our barn house, we stopped by at Pier 46 Seafood in Templeton to pick up fish. We got the locally-caught albacore (fresh out of the boat!).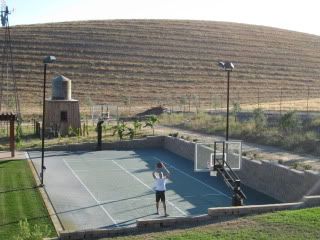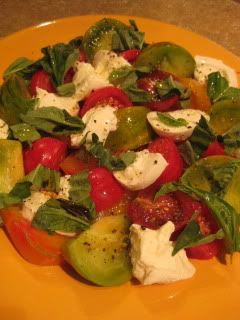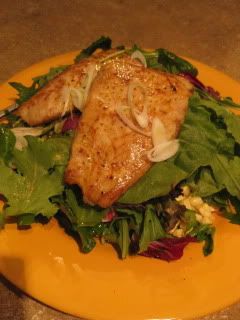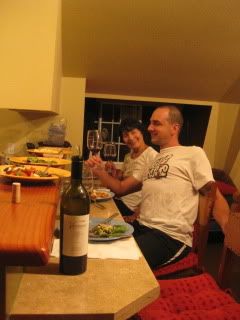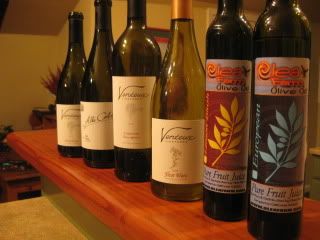 We went back to our barn house in the late afternoon. Jason enjoyed playing hoop in the private court. Dinner was simple dishes made from mostly the local ingredients with local wines of Paso Robles! I made Organic Heirloom Tomato Caprese (7 kinds of tomatoes we picked up from Windrose Farm) with Olive Oil from Olea Farm. We also had Salad with Pan-seared Albacore from Pier 46, served with Sourdough Bread which was also made locally.
Fantastic night!!! Dinner was followed by more wine and cheese in the balcony. I saw 8 shooting stars in the night! We were so lucky to have such a beautiful experience.