On Labor Day, we did a small BBQ dinner at home.
Shio-koji marinated baby back ribs with homemade 2-year miso & plum syrup glaze. The ribs were marinated overnight before baked in the oven for 2 hours. Then, I grilled them on our
Santa Maria BBQ Grill
with the miso-plum basting sauce. Scrumptious!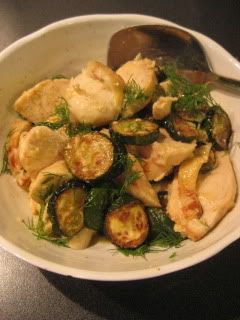 Appetizers and side dishes...Roasted cauliflower on a bed of caramelized onion, with creamy hot sesame sauce. Roasted eggplant and cherry tomato salad. Sun-dried zucchini and shio-koji chicken breast in lemon-parmesan sauce.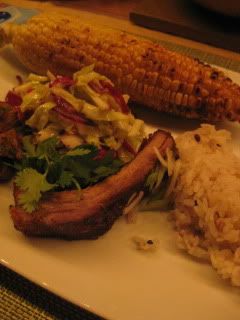 What a wonderful evening we had. And, of course, the dinner was served with the donabe rice.
Hope I will have time to write recipes of these dishes soon...I've been a bit too busy lately...
Happy donabe life.