My family (mom, sister, her husband, and their son) visited us in LA last week. Because my 11-year-old nephew's school was going to start in the beginning of September, their stay was only 1 week, but we had a great time together.
Unfortunately, I was under the weather for the whole time they were in town, so I didn't get to take as many pictures as I wanted.
Pizza lunch in Santa Monica.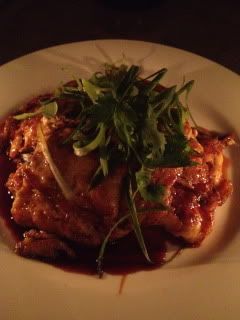 Every time my family comes in town, we never miss
the Spice Table
in Downtown! Their oyster omelet is one of my favorite dishes there. In fact, their food even helped me recovering from the sickness. It's all the spices!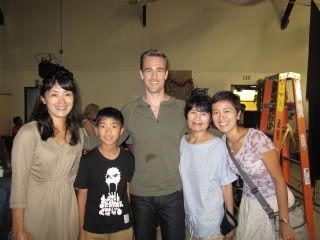 We visited Jason at work.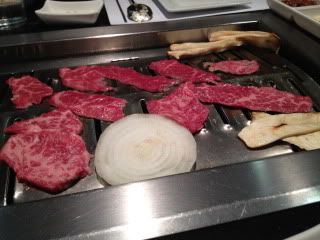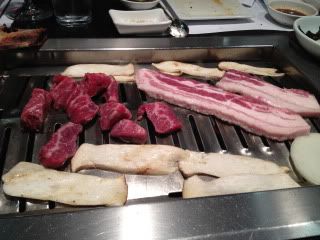 Dinner in K-Town.
2011 Scribe, Pinot Noir (Carneros)
was a beautiful pairing with un-marinated short ribs.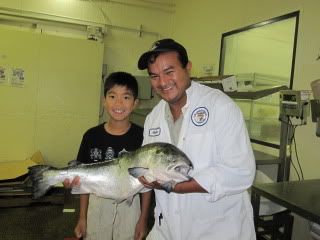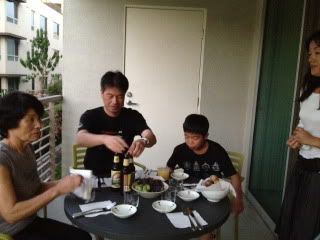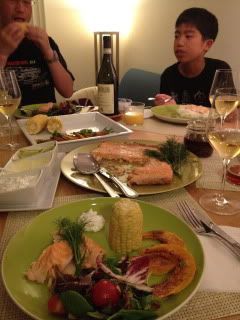 I took Wataru (nephew) to a fish market, and we cooked the freshly filleted salmon together for dinner the same day. The freshly-polished rice, cooked in the
donabe rice cooker, "Kamado-san"
, was sold out in just a short time!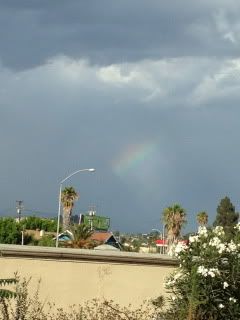 Happy family.
Mom will stay for 3 more weeks...she's excited.