It was another beautiful spring day in Seoul. I had a nice workout in the morning, so I was ready for a nice lunch.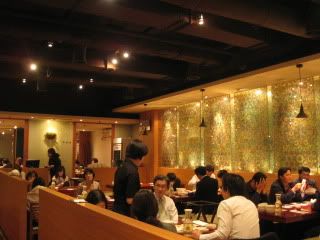 We took a subway line to go over the river to Apgujeong-dong district, which is a trendy fashon and shopping area in Gangnam district of Seoul. Just a short walk from the subway exit, there was Sawore, which is a very popular restaurant among locals. Their specialty is "boribap" which is steamed barley. In Seoul, I heard that more people are into healthy organic food with a lot of vegetables. The word "well-being" is even a buzz word there now. So, this traditional and rather humble boribap dish has become a new fashion among new generations in Seoul.
We both ordered their most popular Gondrae Boribap lunch set. We also ordered one seafood pancake. Everything arrived all at once and our table was filled with so many colorful dishes. Boribap lunch set is completely vegan, so only the pancake was non vegetarian. They also have meat and fish items in the menu.
It was one of the best Korean pancakes I'd had. I loved the fact that there were more vegetables than flour in it, and it tasted really fresh and fluffy. Array of banchan (small dishes) were all fresh and tasty, too.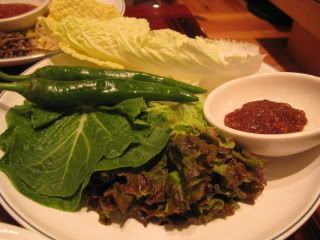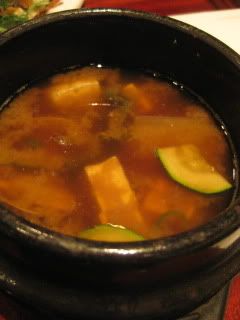 Boribap came with pretty leaf vegetables on top. A plate of toppinggs was served separately, so I put them over the rice with some kochujang and mixed to make my own bibimbab. The set also came with doenjang jjigae (Korean miso soup).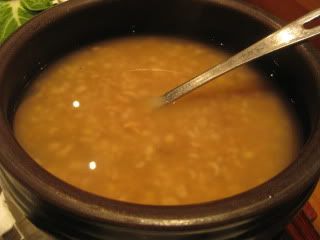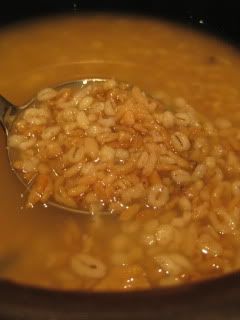 At the end, another dish was brought to our table (also included in a set). It was boribap in broth.
Everything tasted really great, and I totally enjoyed such a nutritious high-quality meal for my "well-being"! The restaurant was so packed with seemingly all local people. There was a huge wait line which stretched to outside of the restaurant. Wow, this place must be really popular. The set was only 9,000 won (about $8)…how do they do that? I think if this restaurant opens in LA, it would become a huge hit, even at a double price for the set menu.
After lunch, we walked in the neighbor area for some nice shopping.