(The top photo was taken by my 10-year-old nephew, Wataru.)
Last Saturday, since my sister Tomoko's husband was back in town, we went out for lunch together. We went to a local French restaurant where my family are regulars, so this is another place I get to dine every time I'm back home.
It's a cherry blossom season, so the table brought a nice spring feeling with Japanese rose wine (Merlot/ Muscat Bailey A blend) and seasonal tableware.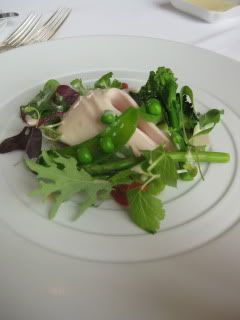 Bonito, smoked lightly with cherry blossom wood was excellent. My nephew, Wataru, liked his (real) jidori chicken spring vegetable salad with bagna cauda.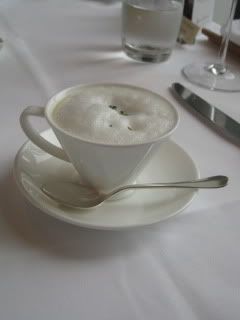 Spring onion and spring potato soup had a very elegant and fresh taste. Wataru had a potage of local kabu (turnip).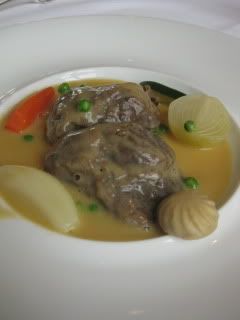 Sawara fish poele with orange sauce was followed by roasted chicken with ratatouille sauce. Wataru had veal cheek blanquette.
My dessert.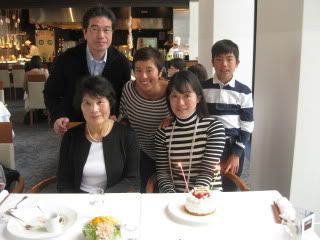 Tomoko had birthday just a couple of weeks ago, so the restaurant brought her a surprise birthday cake! My family...Mom, sister, nephew, brother-in-law, and my dad's spirit was with us.
Wonderful lunch.