It was sunny and beautiful on our 2nd day here, and we were very excited about all the activities which were going to happen. We had a private tour to go to
Pocheon City
to visit a brewery of makgeolli (or "makkoli" - Korean cloudy rice wine).
Pocheon is almost 2 hours from Seoul by car, situated in a far north-eastern mountainous inland region of Korea, so it's much closer to the border with North Korea. On our way there, we enjoyed our conversation with our tour guide, Yoo-san. Once we were closer to Pocheon, the scenery turned into a beautiful mountainous countryside with lots of nature. Yoo-san said Pocheon is historically known for its mineral-rich pure quality spring water, so there are traditional makgeolli producers there.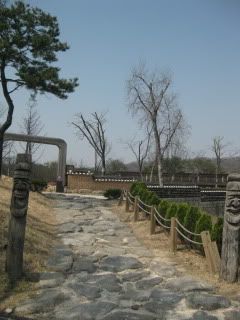 We got to the makgeolli brewery, Sansawon, and had a tour of its property. There were hundreds of big vases to ferment makgeolli in the wide-spread outdoor area. The view was really beautiful.
It was my dream to take a bath in makgeolli!
Inside of the building is a Korean liquor museum, where many traditional liquor and rice wine equipments as well as historical documents are displayed. After the museum tour, we were taken to a tasting room, where there were about 2 dozens of makgeolli and rice wine/ liquor products to taste! There were also traditional snacks to sample along with makgeolli, including makgeolli-pickled vegetables.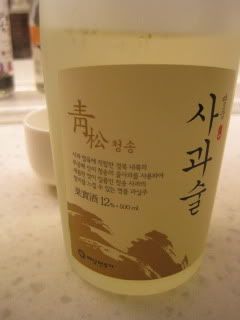 I enjoyed tasting all the makgeolli drinks. There were many interesting kinds, including grape makgeolli, dandelion rice wine, herb rice wine, etc. My favorite among all the makgeolli we tasted was raw makgeolli, which was just bottled a day before. It was so rich and extremely fresh! It was such a fun tasting, and we even got bottles of different makgeolli as souvenirs.
Next stop was a fresh tofu restaurant which was not far from Sansawon. We got to try making our fresh tofu in the traditional way by grinding soybeans (to make soymilk) in a stone grinder by hand.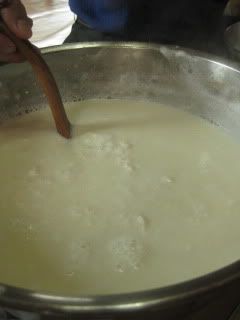 Once the soybeans were ground to soymilk, it was heated, and nigari liquid was added at the table to make tofu. The fresh warm tofu was so comforting.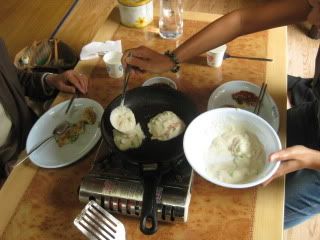 We also got to cook our own kamja jeon (potato pancakes).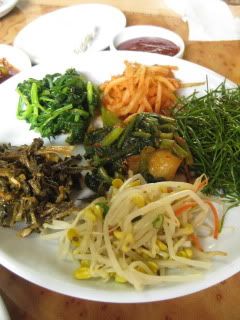 Our lunch also included make-your-own bibimbop with barley rice, freshly-pressed tofu, and cheonggukjang (fermented soybean stew). And, we had more makgeolli! It was a lovely rustic lunch.
On our way back to Seoul, after tasting good amount of makgeolli, both Mom and I had a nice nap in the car. Our next stop was Kimchi World in Insa-dong district in Seoul. We took a cooking class there.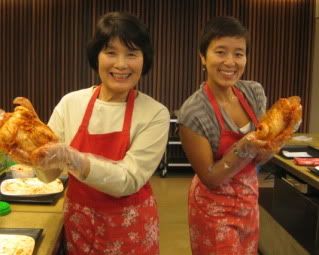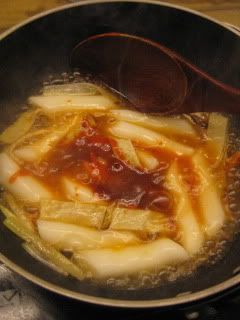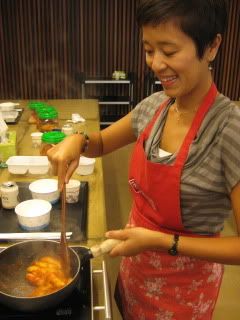 We also made traditional tteokbokki(rice cake) dish. The kochujang sauce was hot and tasty.
Our full-day private tour ended with shopping for some souvenirs. What a great tour it was…we had a blast, and also had great experiences learning about Korean culture!