Last Saturday was another donabe cooking class.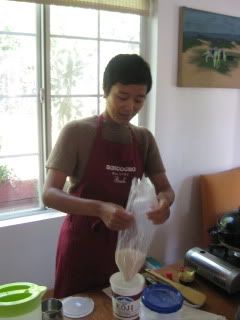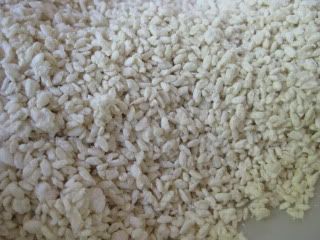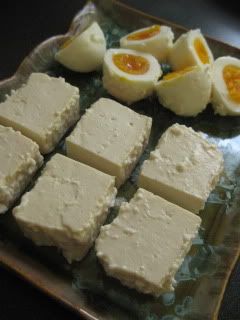 "Power of Koji"! We had a lot of fun.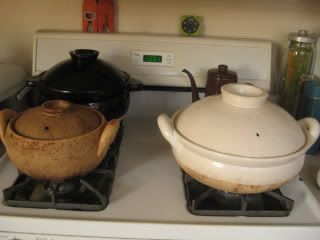 A few days after, I did a dinner catering at a private home in Venice Beach. The theme was spring donabe dishes, and I cooked for 6 people. I was so busy in the kitchen that I didn't get to take pictures of all the dishes, but here are a few of them...
Yuzu-kosho Ceviche...with shrimp, large scallops, wild-caught tai snapper, and octopus.
Donabe tomato rice with English peas and hijiki seaweed was cooked in a
jumbo-size double-lid donabe rice cooker, "Kamado-san"
. Instead of Japanese rice, I used new-crop hand-picked Carolina Gold (long grain rice) from Anson Mills. This rice is so delicate and fluffy, and has almost no "stickiness". It came out so beautiful.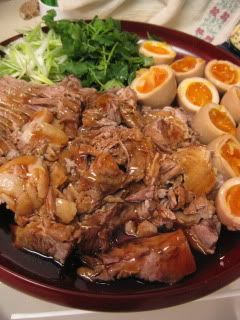 Donabe-braised shio-koji marinated Kurobuta pork butt was a dynamic main course. I cooked 4 pounds, so I used a large-size
donabe steamer, "Mushi Nabe"
as a classic donabe (without steam grate). I was really happy with how the meat came out (so tender and juicy).
I truly enjoyed cooking for the wonderful people.
Here's the menu...
Spring Donabe Dinner
April 4, 2012
Menu
Shio-koji Tofu, marinated for Seven Days
-Served Sashimi-style with Wasabi-
•
Daikon & Chrysanthemum Leaves Salad with "Shio-koji" Vinaigrette
-with Radish, Roasted Jako, and Tofu Croutons-
•
Yuzu-kosho Ceviche
-Naoko's Homage to Riviera Maya-
•
Kabocha & Satsuma-yam Potage
•
Donabe-braised Shio-koji Kurobuta pork "Ni-buta",
served with "Aji-tama" Marinated Eggs
•
Donabe "Tomato Gohan" with English Peas & Hijiki Seaweed
-Hand-picked new-crop Carolina Gold rice from Anson Mills-
•
Dessert
Home-brew "Sake-kasu" (sake lees) Pound Cake
-Served with Home-fermented Ama-zake Crème Chantilly-
Happy donabe spring...