It was already the 4th and last day of my stay in NYC. I was going to take the night flight from JFK back to LA. Yet, I got to make the most out of the remaining time in the city.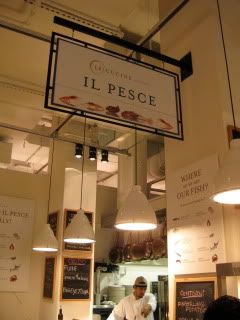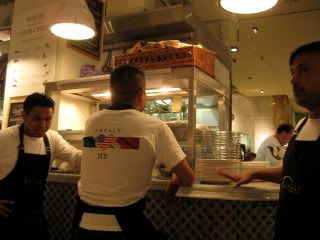 I went back to
EATALY New York
with my friend's mom, and this time, we had lunch there! We decided to try their seafood restaurant,
Il Pesche
, and luckily we got there right before it opened at 11.30am (the market opens at 10am). At the same space, you could also choose the vegetable menu, instead of seafood menu.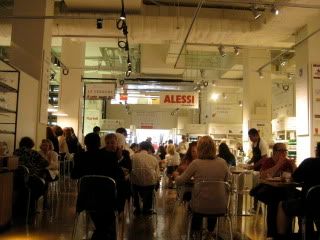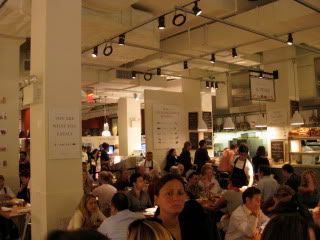 I had a glass of Arneis from Piemonte (can't remember the producer). Soon after we got our table, the space started to fill up quickly. By the time we finished our lunch, I overheard the waiting was already almost 1 hour.
Crudo…Fluke, Spanish Mackerel, and Big Eye Tuna. Super fresh, and each fish was seasoned differently.
Warm seafood salad…my favorite was the octopus. So tender.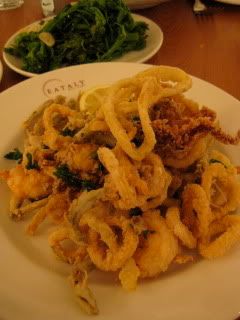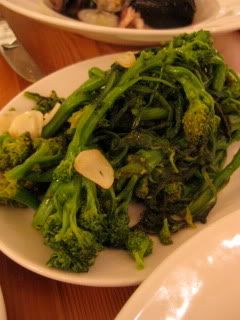 Fritto Misto and braised Rapini…seafood was fried perfectly. They were light and crisp.
Wonderful lunch! The cost was about $90 after tax and tip for two of us…it might not be the most reasonable lunch, but for the quality and ambience, I thought it was so worth it.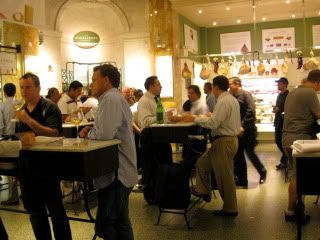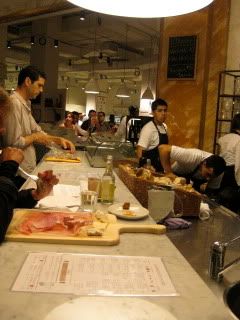 Next time, I would also love to try the standing table for a plate of assorted freshly sliced charcuterie and wine!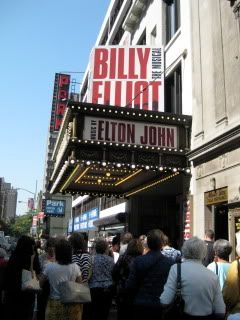 After lunch, we walked from 23rd Street/ 5th Ave. to 45th Street/ Broadway. The weather was so gorgeous. We went to see
Billy Elliot
and it was amazing!! We got the best seats (6th row center orchestra, which is much better than the first 3 rows because they would be too close to the stage). I was so entertained the whole 3 hours of the show and want to see it again. It was definitely one of my top 3 theater shows of my life so far!!