2nd evening in NYC...
I came back to the hotel room to meet up with my friend (whom I came along and she had to work full day) and her mom (she also came to stay with us from San Jose). We got ready and left for dinner.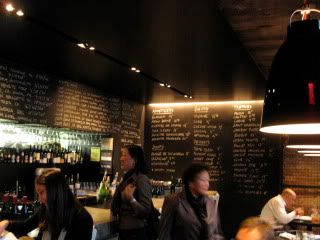 We went to
Tartinery
in Nolita. It's a relatively new restaurant, which specializes in French tartines. Our reservation was 7pm and the space filled up soon after. It's a casual bistro and most dishes are good for sharing.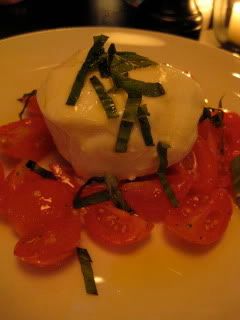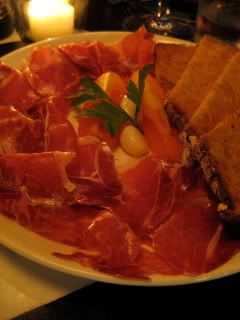 We started with "non-French" appetizers. Buffalo mozzarella with tomatoes, and Iberico jamon. Both were quite generous portions. Iberico jamon was especially nice.
Tartines were quite big. Every tartine comes with a bowl of salad. We had ratatouille, crottin (warm goat cheese and frisee), and house-made foie gras with sea salt and fig jam. Their bread is from the famous Paris bakery,
Poilane
. They were really good tartines.
Wines are mostly casual-style and the selection is not big. It was a good meal, and I thought it's a nice place to stop by for a snack or meal.