Seasonal "Hassun" Course at Ichirin in Tokyo
I had a girls' lunch with mom and Tomo-chan (my sister).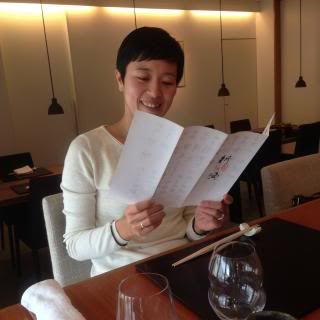 We went to a small place called, "Ichirin", where the chef serves Kyoto-style cuisine. My mom is a big fan of the chef Hashimoto-san. I was excited to find a full page of all "Shinshu" (seasonal freshly bottled unpasteurized sake).
Extremely seasonal dishes were made entirely from ingredients from various parts of Japan.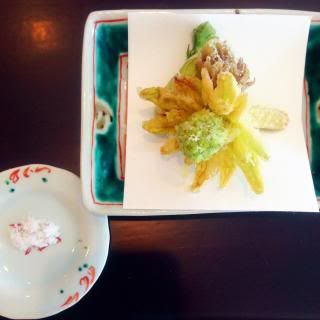 We had a lunch course of vegetable-rich dishes. Every dish had a full flavor of the early spring. Steamed homemade yuba and uni, mountain vegetable tempura, and clear soup of bamboo shoot, zenmai, and wakame.
It was like a personal "omotenashi" by Hashimoto-san. His signature "Hassun" (8 dishes in a wooden board) was followed by baby an anago (sea eel) in vinegar sauce, and lotus root and yomogi (mugwort) mochi dish.
The rice course was Tai-meshi (sea bream rice), cooked in donabe! I had such a great time with the amazing dishes. Hashimoto-san is such a sweet and generous person and he taught me so much about the ingredients, cuisine, and cooking, over the meal. Thank you so much, Chef!