Pork and Vegetable Hot Pot was cooked in their freshly bottled sake!
On our second day in Niigata, we visited Asahi Shuzo, in Nagaoka, Niigata. We joined a special tour with mostly local sake lovers there.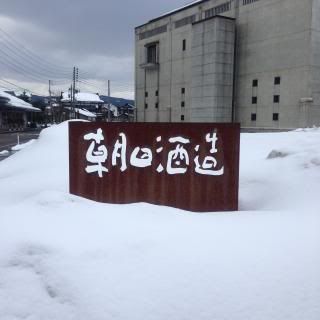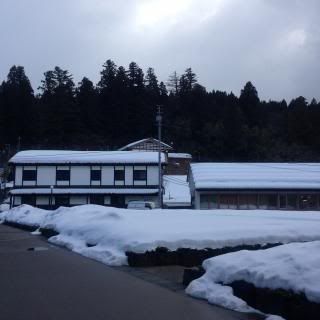 Asahi Shuzo is located in a country side surrounded by nature. It's about 35-minute drive from Nagaoka Station. It's one of the most highly-respected sake producers in Niigata, and they are famous for Kubota brand.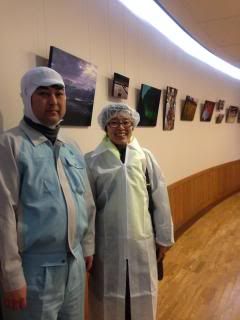 The chief "toji" (sake brewery master), Anzawa-san, gave us a special tour in the brewery where Kubota was under production. Unfortunately, especially since the brewing sake were exposed inside and very sensitive, we were unable to bring camera inside. The tour was fantastic. We even tasted freshly racked
Kubota Nama Genshu
(un pasteurized or diluted fresh sake)...amazing!
After the tour, we had more tasting of their lineup at their tasting room. It was like heaven.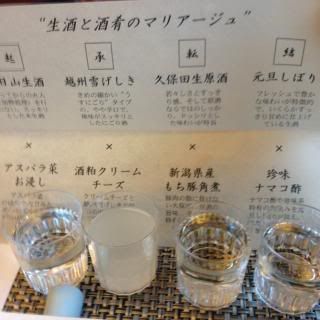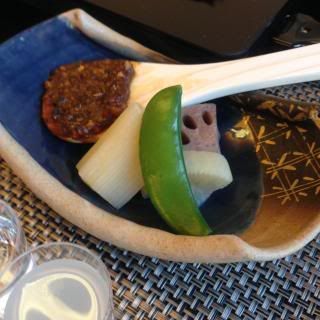 The tasting was followed by sake tasting dinner party! We started with the educational sake pairing courses.
All the beautiful local treats were brought to the table one after another, and so many kinds of sake were poured non stop. The fresh local octopus from Sea of Japan was lightly broiled at the table.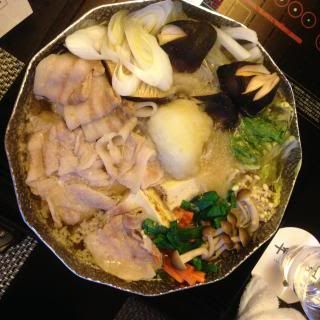 Hot pot was local Mochi Buta pork belly and vegetables, cooked in their Asahiyama sake! The sake was so generously (and powerfully) poured into the pot. Wow, the dish was amazing.
We kept savoring all the delicious dishes and amazing sake. We also learned so much about their sake and tasting sake from Anzawa-san at dinner. It was a true feast and we felt so lucky to be there.
We love Niigata so much.