We drove to Point Reyes today.
The drive from Napa to Point Reyes is just about 1 hour. We stopped by at
Tomales Bay Oyster Company
for a picnic oyster lunch.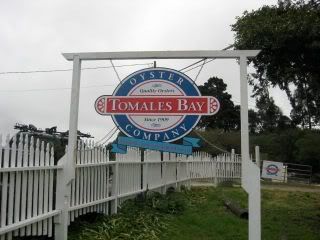 They are one of the local oyster farms and you can buy the freshly harvested oysters and clams at this farm. We bought a bag of 50 Pacific oysters, and the gloves and knife to shuck them.
Jason shucked all 50 oysters for me and Powell!! Now, he is an expert oyster shucker.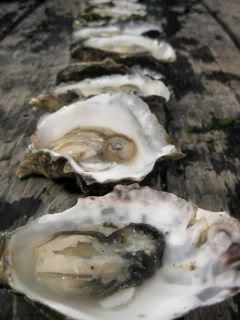 They were extremely fresh and just sooo tasty!!! I only wish I lived near here so that I could just come get the fresh oysters here every day.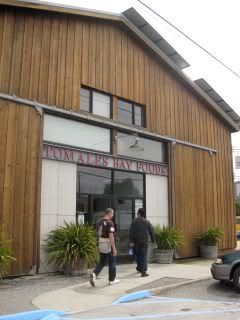 From the oyster farm to Point Reyes Station was just a short drive. We stopped by at the original location of
Cowgirl Creamery
for the afternoon cheese break.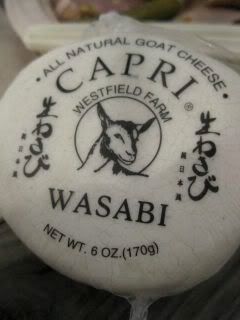 We had the duck and rabbit pates, and different kind of cheeses. The wasabi goat cheese was a hit! The freshly grated wasabi is blended in the cheese. It had the nice fresh hot flavor.
It was a perfect afternoon.