We were lucky enough to join this special dinner with friends at
Calistoga Ranch
tonight. It's huge and every part of the resort is like a postcard. I thought I would love to stay here next time, but I think the lowest room rate is barely under $1,000 here...wow!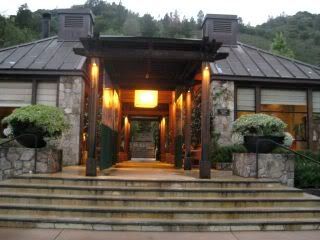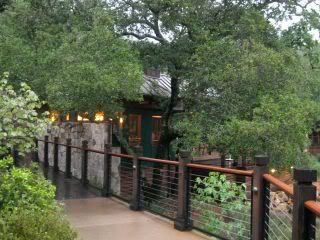 From the main lobby building, we took a golf cart to the Lake House restaurant. We had the private room and started the memorable evening. There were 14 of us tonight, from both wine and non-wine industries and both local and non-locals. We all share the passion for great food and wine.
Here's the dinner courses we had...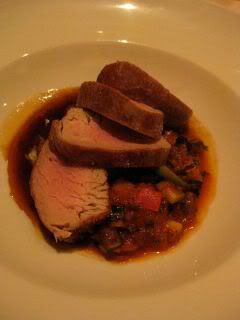 (Naoko) Roasted Asparagus Salad...Sausalito watercress, Condio cheese, with chilled asparagus soup, mint and creme fraice. Pan-seared Pacific Halibut...English peas, pickled baby carrots, cippolini onions, poultry jus. Niman Ranch Roasted Pork Tenderloin...Yellow and green squash ratatouille, crispy artichokes, baby spinach.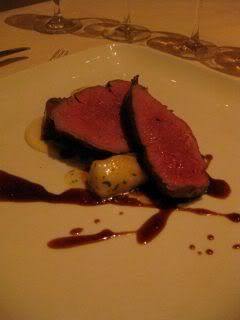 (Jason) Braised Pork Belly...Blaukraut, roasted apples, grapes, wild arugula, muscat. Caramelized Diver Scallops...Fava beans, white corn, cherry tomatoes, spring onions. Prime Beef Tenderloin...Potato gnocchi, short ribs, spring morels, shallot jus.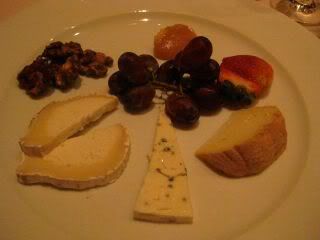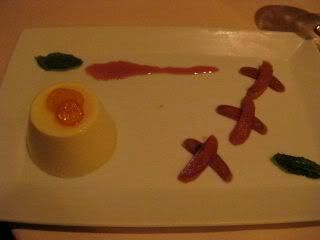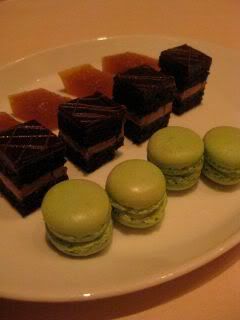 Then, we had the cheese course, desserts, and petit-fours!
And the special wines. These were truly something to remember.
These wines we had were all magnum or jeroboam (3 litter) bottles. Some of the wines we had were...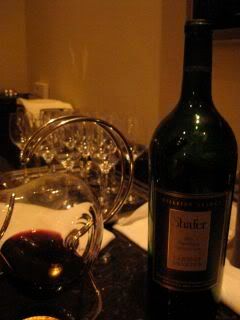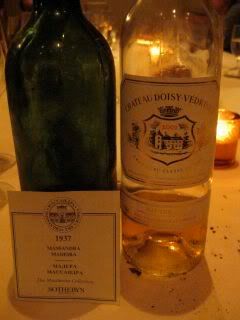 1988 Dom-Perignon Rose
1995 Domaine du Pegau, Chateauneuf-du-Pape, Cuvee Laurence
1992 Domaine Comte Georges du Vogue, Musigny, Cuvee Vieilles Vignes
1989 Diamond Creek, Volcanic Hill, Cabernet Sauvignon
2001 Blankiet Estate, Paradise Hills Vineyard, Merlot
1986 Shafer, Cabernet Sauvignon, Hillside Select
2001 Chateau Doisy-Vedrines, Sauternes
1937 Massandra Madeira
Look at the gorgeous magnum lineup.
Thank you, Joseph, for creating such a magical night for us!!