The dinner tonight was at Thomas Keller's
Ad Hoc
in Yountville with Powell and Jackie. This is their hangout and they know everybody at the restaurant.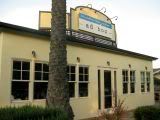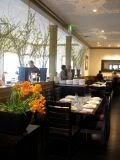 Our reservation was at 7.30pm. The setting is casual, but it's Thomas Keller, so the food here is serious. They offer 4-course family-style dinner and the menu changes every day.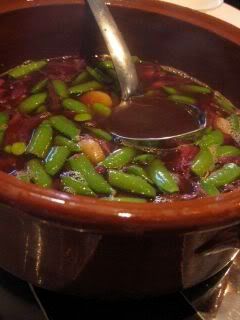 Spring Vegetable Garbure
...tfl garden fava beans, pardina lentils, baby carrots, snap peas, fingerling potatoes, pickled red cabbage. They used 3 kinds of stocks (chicken, beef, and I forgot what the 3rd kind was). This humble looking soup had the seriously sophisticated flavor. I was blown away.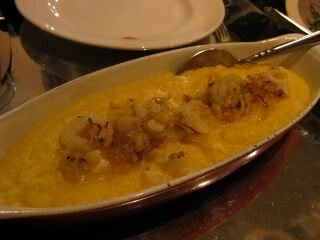 Roasted Veal Flat Iron Steak
...warm garden leek & broccolini salad, oven-dried tomato vinaigrette, creamy anson mills grits with green garlic butter. This was the best meat dish I had in a long while! The meat was cooked sous-vide. Then, the chef brought it back to the pan, held the pan in angle and kept pouring the oil with a spoon as it's seared. Every bite had the layers of juicy flavor. Amazing. The grits with the butter was visciously rich and delicious, too!!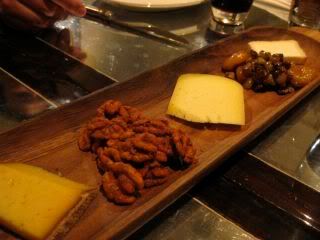 The last two courses...The Cheese Board with poached golden raisins and spiced walnuts, and Rum Pompinettes with whipped vanilla cream, rum syrup, sicilian pistachio sauce.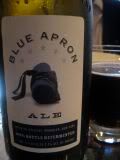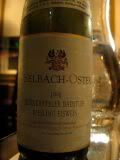 We had such a great time together. We stayed until well after its closing time and even got to hear some behind-the-scene stories of the restaurant and its people. One of their homemade beer was very nice, too.