In this very short stay back home, I could still manage to get together with some of very good friends in Tokyo.
One night, I got together with Isako and Akiyo, the 8th generation sisters of Nagatani-en, the donabe producer. They took me to this super cute and hidden wine bar in Gakugeidai-mae.
They don't have a written wine list, so I was welcomed to dig in their cellar. I was like a kid in a candy store. I found a lot of gems, such as rare to find natural wines from Italy.
Lardo, followed by carrot and fig marinade salad.
All the dishes were made by the owner, Teshima-san, himself. He created very wine friendly unique dishes with Italian influences. I especially loved the bonito "tataki" (lightly broiled only outside) salad with mozzarella and cilantro pesto sauce.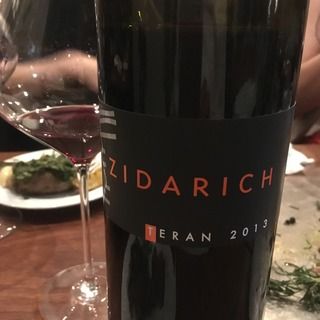 Frank Cornelissen Rosso Contadino from Sicily, and 2013 Zidarich Teran from Friuli. I was so happy to find these wines. I've visited both producers in my different trips to Italy. Lovely wines.
White asparagus and eggs with shaved truffles. Lamb hamburger steak!
Such a fun night with my "sisters"!