On my final evening in this stay, I got to join a special wine dinner with Tomoko. My long time friend and wine mentor, Etsuko (she is now a renowned wine journalist in Japan) and a wine importer hosted a special wine dinner for Terroir Al Limit with the winemaker Dominik Huber.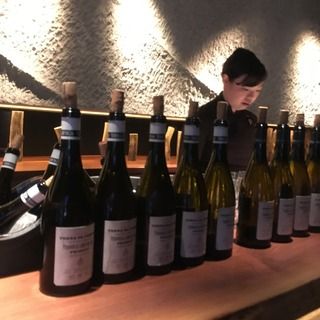 It took place at Argile, a very stylish modern French restaurant in Ginza. The first segment was a lecture by Dominik himself. He is a very serious wine maker and he talked for a long time!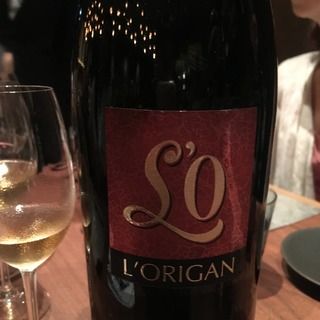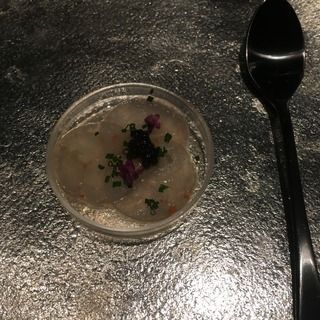 Finally, we had a toast with a beautiful L'Origan, Cava Brut Nature. The amuse was carpaccio of prawns with caviar, shiso flowers and tomato gelee.
Red pepper mousse with sesame espuma.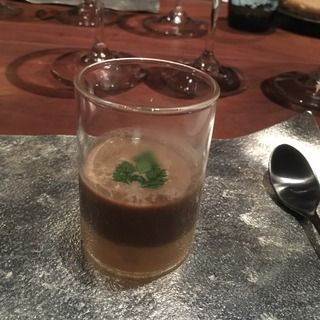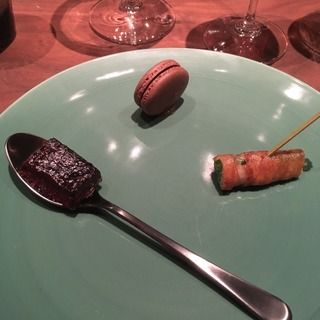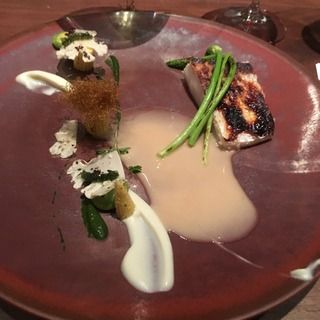 "No pie" quiche with mushroom soup topping. Boudin noir with macaron with boudin noir extract filling, and bacon rolled green beans. Sake-lees marinated mana-gatsuo bonito poiree with orange beurre blanc, cauliflower sauce, parsnip puree and sea grapes, fava beans and corn silk.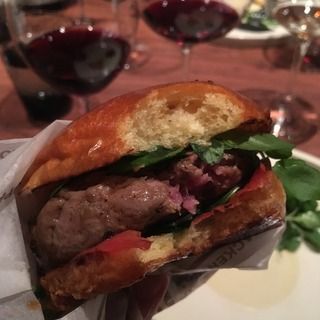 Decadent lamb burger! We were instructed to first press down the buns with palms, then enjoy. It was so good.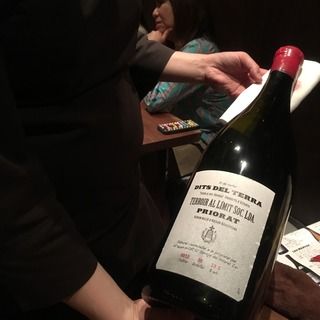 And, of course, the wines were fantastic. We had the following wines. Dits del Terra was served from double magnum bottle!
2013 Terra de Cuques (95% Pedro Ximenez, 5% Moscatel de Alejandría)
2013 Torroja (50% Garnacia, 50% Carinena)
2011 Pedra de Guit (Garnacia Blanca, Macabeo, Pedro Ximenez)
2012 Dits del Terra (100% Carinena)
2011 Les Manyes (100% Garnacia)
Rhubarb tart, black pepper ice cream with mugwort sauce. I loved the black pepper ice cream!
Me and Etsuko. Thank you so much for the wonderful time.