Every time I go back to Japan, I go to see Mikizo-san at Ichirin. His seasonal kaiseki dishes are to die for.
Tomoko and I were excited to experience early summer treats.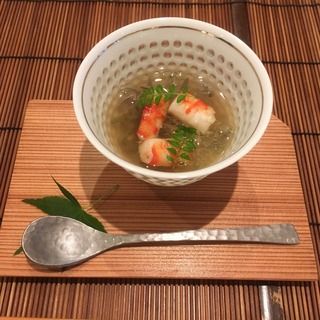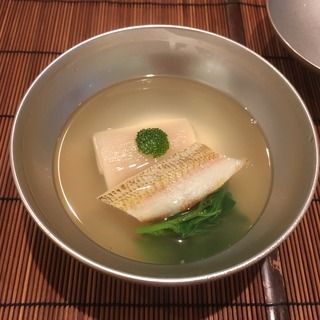 Cold Akita shin-junsai with shrimp in dashi gelee. Shiro-kisu (dried overnight), shiro-zuiko, and tsuruna in clear soup.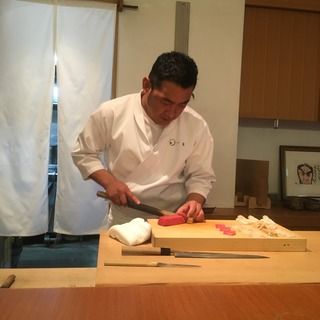 Mako-garei and its guts (kimo) from Miyagi. Honmaguro from Okinawa.
Kogiri nasu from Hamamatsu, akamiso & goma, Abashiri kegani, Miyazaki soramame (simmered once in dashi) shira-ae, usuimame from Kyoto karatsu uni, kanagawa kamasu sushi, Kyoto sazae, ayu kanro-ni. Summer limited edition, Natsu Shibori Junmai by Kokuryu (Fukui) was so pure and nice.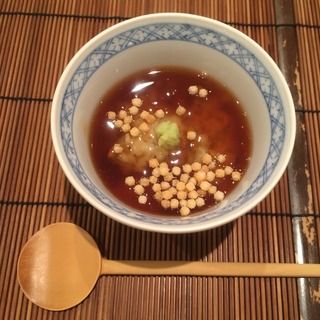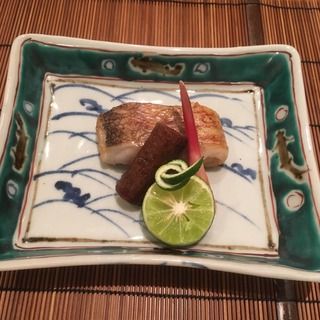 Kuroawabi sobanomi & nagaimo. Hagi amadai shoga yaki w/ sudachi, Aomori gobo tatsuta age, hajikami shoga.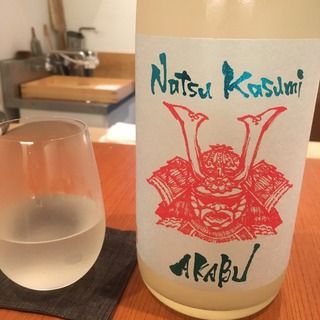 Akabu NatsuKasumi Junmai, made by a young 6th generation brewery master in Iwate had a nice balance of acidity and umami. Tekka-don (tuna sashimi over sushi rice) 8 mm cut hon-maguro tuna, ariake nori, akazu sushi rice, okra wasabi. I must say it was probably the best tekka-don I'd ever had! He said that he concluded this size (8 mm) of the cut was most ideal for tekkadon. It completely made sense. The way the tuna and sushi rice mingled and fell apart in the mouth was simply perfect.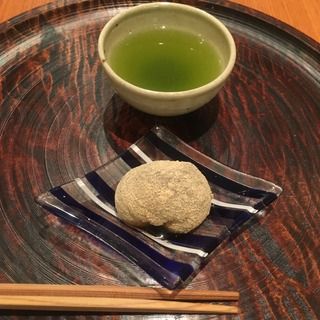 Dekopon konatsu citrus jelly mizudashi. Kuzumochi filled with anko (azuki bean paste). Kuzumochi was made from 100% premium yoshino kudzu and knead with wooden spatula by hand (non-stop) for more than 30 minutes to achieve the texture. It was also made just before it was served.
What an amazing meal, and what an amazing time I had. Thank you so much, Mikizo-san.