I made a quick trip back to Japan a couple of weeks ago.
Another teddy bear greeted me this time again.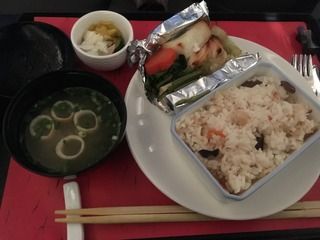 The meal on this flight was actually not bad this time. I had a Japanese menu.
I ate, drank, watched movies, and slept well. The flight made to Narita in the late afternoon. I got reunited with my sister in Urawa in the evening.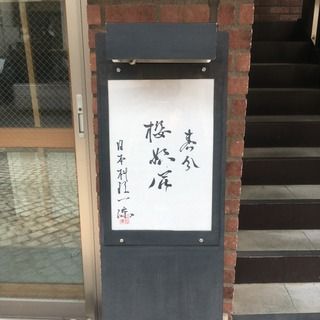 The next day, we had lunch at Mikizo-san's Ichirin. I was so excited to taste all the spring ingredients prepared by him. We started with Bourgogne blanc, then moved on to sake.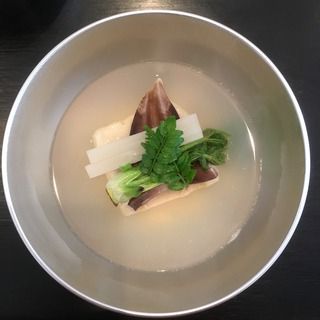 Shira-uo (ice fish), marinated in salted sakura leaves, with yomogi (mugwort) tofu. Hamaguri clam soup with hamaguri shinjo (cake), torigai (cockle), and udo plant.
Tai sashimi with iri-zake. "Yose-gai", assorted clams (akagai & mirugai from Kagawa), hassaku citrus and hama-bofu plant, in dashi vinegar sauce.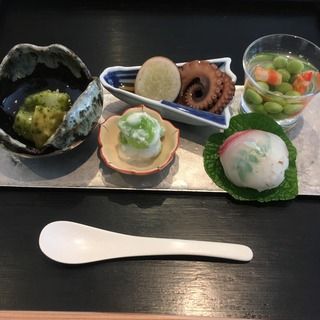 "Hassun" course included wakatake (young bamboo) and aori-ika squid in kinome miso, fava beans in tofu sauce, braised Akashi iidako octopus, tai remari-zushi (sushi ball) and hisui-mame (English peas from Wakayama) with shrimp.
Grilled ama-dai (tile fish) and fried taranome plant. Tai-chazuke (rice with tai in miso, with tea to pour over).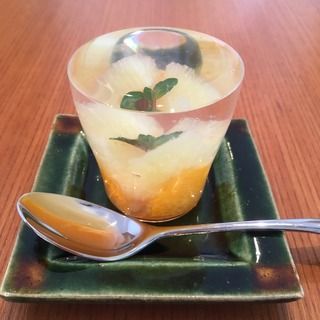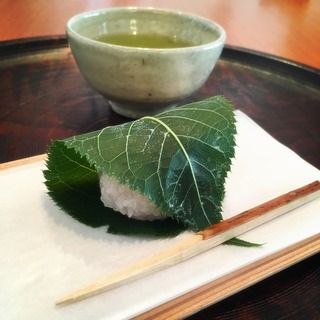 Seasonal citrus jelly, and domyoji sakura-mochi. Mikizo-san used young fresh sakura leaves and pickled in salt for a short time, so instead of peeling it off, I could enjoy it with the mochi inside!
Wonderful meal, and we drank a lot of wonderful sake.