It was the end of March, sakura (cherry blossom) trees were getting to bloom more and more.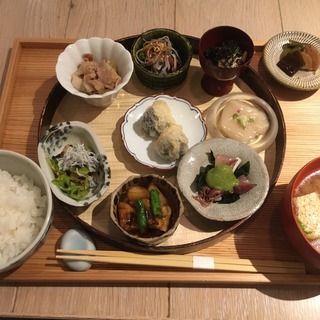 Lunch at Akomeya Tokyo. I love their lunch so much.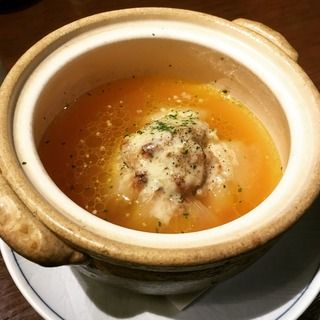 Dinner in Roppongi. I got together with Akiko and Megumi...we belonged to the same study group in the university. Akiko made a reservation at a wine izakaya near her work. We had such a great time catching up each other. They had a cute donabe dish of whole shin-tamanegi (tender seasonal onion) bulb and duck meat, slow simmered in consommé broth and finished with cheese on top. It was like a unique version of French onion soup and so good!
The next day, I had a family trip to Hakone with my sister and nephew. Tomoko was going to drive, but the weather forecast said it would snow in Hakone. So, we decided to take a train. From Urawa, we hop on to a express train to Odawara, then the hotel's microbus came to pick us up. We had a quick lunch at a soba restaurant in Odawara. I had Yamakake-soba (hot soba with grated mountain yam on top). So good.
Once we got to our regular hotel, we enjoyed relaxation. Tomoko and I had a long onsen (hot spring) dip. Then, we hung out in the lounge. The snow was already starting.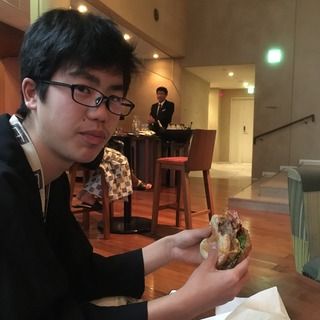 Champagne with fish and chips hit my spot. Wataru was enjoying his favorite cheeseburger.
Haru-kun, the hotel's mascot dog, was relaxing, too.
The next morning, it was still snowing. The calendar already April 1, but it was n was not April Fool!