Steamed Jewfish at the Fishhouse
On Sunday, we got together with Jason's colleague and his wife to go down to Byron Bay for a beach day.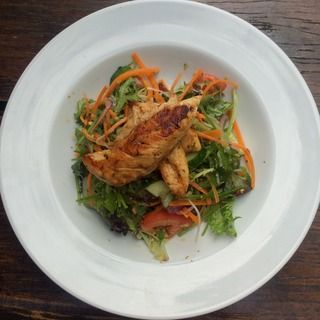 Byron Bay is about 1-hour drive south from Surfers Paradise. It's a very popular destination and the town is small but very cute. Reminds me of San Diego a little bit. We arrived in the afternoon and had a quick lunch before heading to the beach.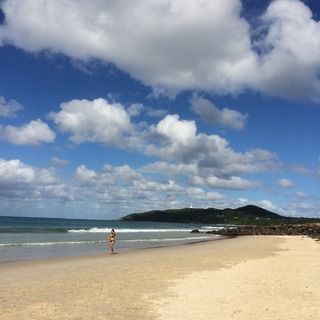 Beautiful beach of Byron Bay. We had a nice relaxing time.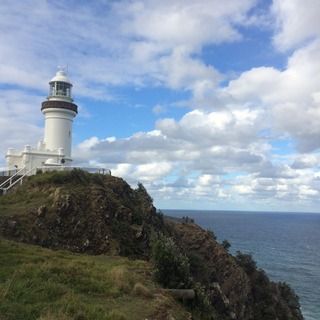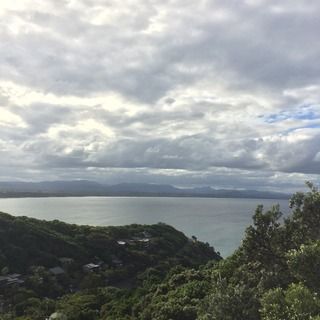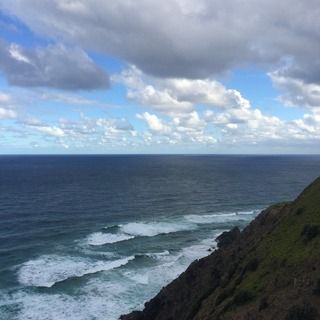 We also drove up to the lighthouse. The panoramic view was breathtaking.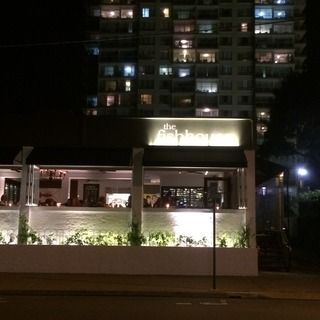 We came back to our hotel in the early evening. Then, after getting ready again, we drove down to Burleigh Heads (about 20-minute drive from Surfers Paradise) for dinner. It's another cool beach town with many locals. We had a reservation at a very popular restaurant,
The Fishhouse
.
It's an elegant dining and the menu is filled with mostly local seafood, fresh catch of the day. I was so excited to try all the local seafood. We started with Sydney Rock Oysters (Macleay River, NSW) and Royal Miyagi Oysters (Blackman Bay, Tasmania). With NV Joseph Chromy sparkling wine, the oysters tasted so exquisite.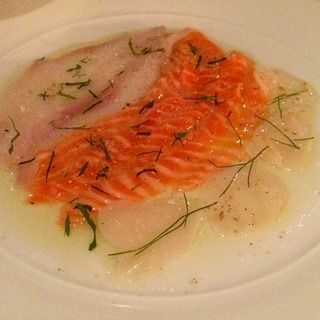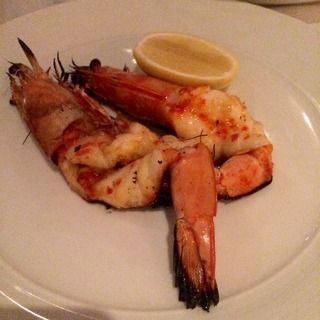 Daily raw selection included Tasmanian ocean trout.
Char grilled King Prawns with Chilli * Garlic (NSW).
Saffron Tagliolini with Bug Meat (Queensland)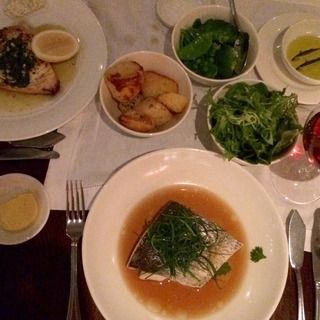 For a main course, I had Jewfish (Yamba, NSW), which was steamed and served with light broth infused with ginger & shallots. It was so pure and delicious! Jason had Swordfish (Mooloolaba, Queensland) and it was great, too.
So glad I could savor all the wonderful local seafood!