Work day!
I had so much work to do...so I spent almost a whole day in the hotel.
But, it was still a nice change of environment compared to working at home, as I am lucky to stay in a very nice suite with the gorgeous ocean view from every room (including one of the bathrooms)!
Kitchen, dining, and living room.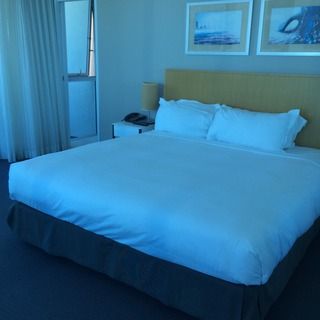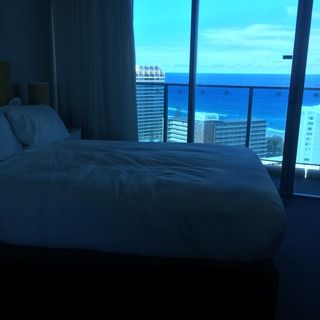 Bed rooms.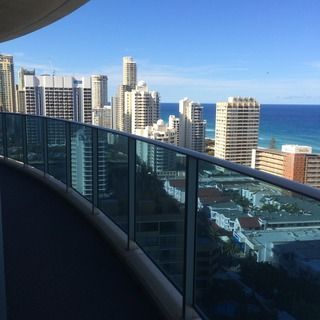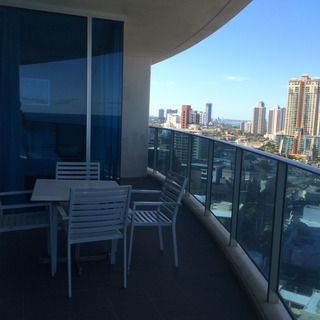 Balcony is so long and the view is amazing.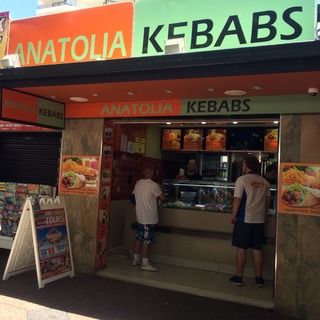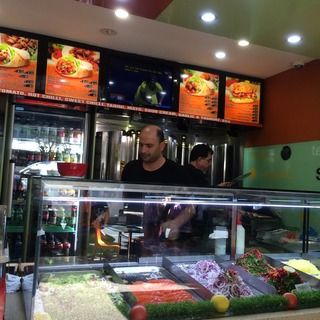 For lunch, I stepped outside to check out a place right by the hotel. It's a kebab take out (they say "take away" there) place. There are so many kebab shops in Gold Coast...kebabs are so popular here! Also, they normally refer to a pita wrap when they just say "kebab". I ordered mixed kebab (lamb and chicken). I loved that once he toast the pita bread before wrapping the fillings.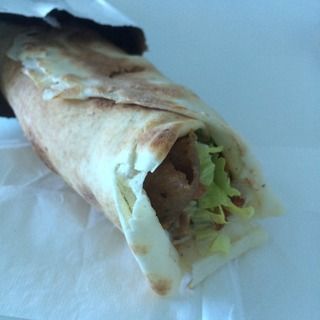 My very first kebab wrap was so tasty! I requested tahini sauce, lettuce, tomatoes, and cheese along with the meat in the filling. The wrap itself seemed deceivingly pretty compact, but it was actually really packed and very filling. Wow, I had a food coma after I finished the whole thing.
Late in the afternoon, I went out again for grocery shopping and picked up a package of kangaro meat! Jason came home early enough to have dinner together.
So, I cooked kangaroo for the first time. I have eaten it when I visited Australia many years ago, but had never cooked it. I seasoned the meat with dukkah (Egyptian nut and spice blend - very popular in Australia) then grilled to medium rare. The meat came out very good. It was lean and tasty.
I enjoyed cozy Aussie night in our hotel.