Donabe feast! (Photo by Asami)
I've been so busy past weeks but I can finally post this report about the amazing dinner I had last last month.
My husband, Jason, was back home from Hawaii for 12 days during the holiday season. He was going to leave again for Australia for a couple of month in January. So, during his short stay back in LA, we just wanted to stay in the city and enjoy home cooking and local dining.
Our friends, Asami & Steve, were also back in LA for a short time (they live in Nagoya, Japan now), so we got together to have dinner at
Otium
, in Downtown LA. I was so excited to taste Chef Timothy Hollingsworth's special dishes again.
We were seated at the chef's table right by the open kitchen, and the special night began.
Butternut Squash/ Ricotta/ Coffee/ Pepitas
Little Gem Lettuce/ Bottarga Vinaigrette
Great beginnings.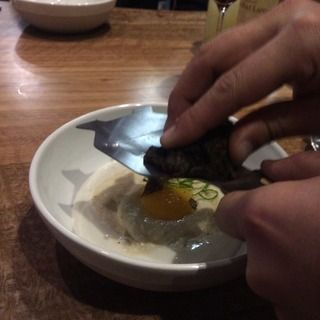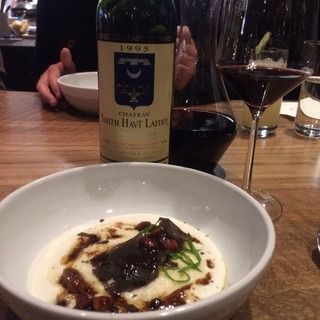 Polenta/ Black Truffle/ Hen Egg
Rich, savory, and beautiful texture.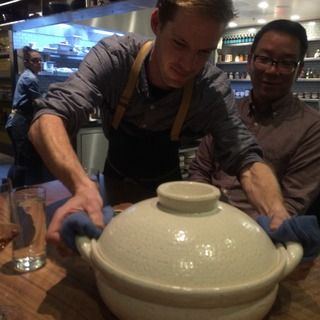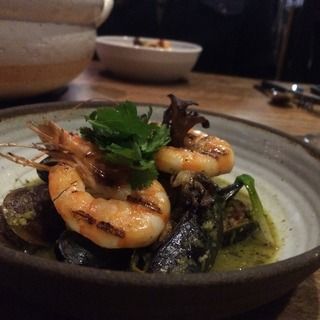 Prawn/ Eggplant/ Pineapple/ Green Curry
This was my first time to taste a dish made with
donabe steamer, "Mushi Nabe"
, by the chef! On top of the grate was grilled and steamed prawns and pineapple, and once the grate was removed, in the bottom was muscles in green curry. How creative the dish was! And it was so spicy and delicious.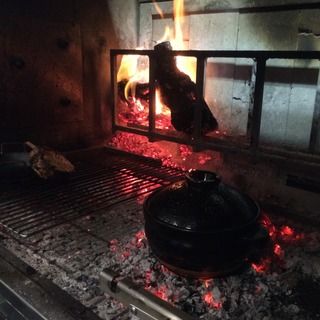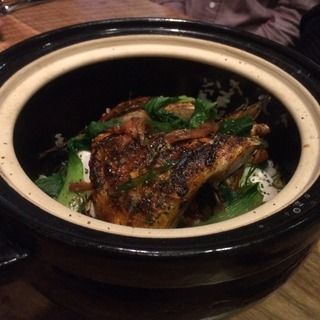 Hamachi/ Rice/ Bok Choy/ Caramelized Garlic
The rice was cooked in
double-lid donabe rice cooker, "Kamado-san"
over charcoal grill. Hamachi kama was nicely fatty and so flavorful.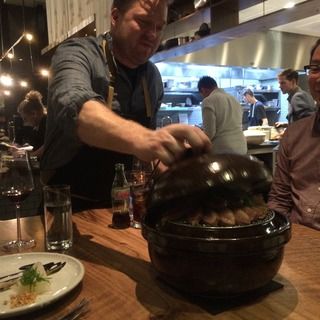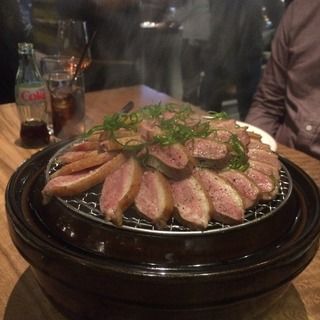 Somoked Duck/ Turnip/ Pear/ Hazelnut
Yes, this dish was made in
donabe smoker, Ibushi Gin!
The aroma when the lid was removed was gorgeous. The meat was perfectly cooked and smoky.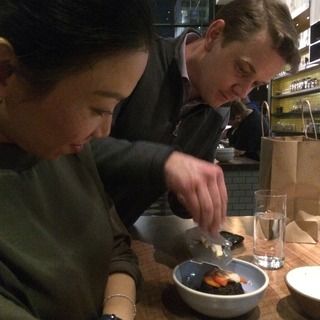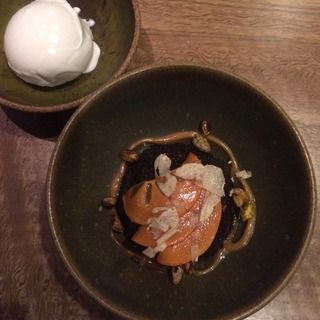 Persimmon Pudding/ Ricotta/ Pistachio/ Truffle
Yes, with white truffles shaved over the persimmon. I thought I was already so full, but the dessert was too good to resist.
We had an incredible time together over amazing dishes and wine. I love Otium so much and it was an unforgettable dinner.
Happy donabe life.