Donabe-smoked shrimp, chestnut, and scallop
After back to back Europe and Japan trips, I came back to LA to spend even busier weeks with consecutive donabe catering jobs etc.
So, it feels like I've been behind of updating my blog, but I've been doing almost non-stop donabe cooking past weeks and I just haven't had time to post or sometimes even take photos!
One evening, I was feeling like doing some smoking with my
donabe smoker, "Ibushi Gin"
. Donabe smoking is so easy and it never gets old.
One of my favorite combination for donabe smoking…shrimp and scallop. I also did boiled octopus and roasted chestnuts on the top tier.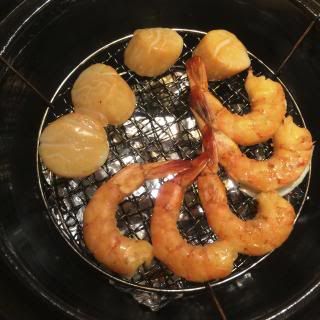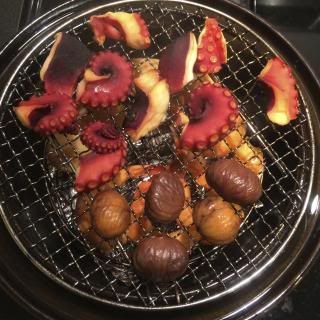 After a short time, they were nicely smoked and ready.
Here's another serving suggestion. With just a little drizzle of nice olive oil. You can really taste the wonderful aroma of the smoke and ingredients.
You can find the recipe in toiro kitchen's website,
here
. For the simple oil-drizzled shrimp and scallops, you can follow the recipe until the step 6, and drizzle the olive oil at the end.
Power of donabe cooking.
Happy donabe life.