Una-ju lunch at Kojimaya
November 12 (Tue)
Kyle has left Tokyo to go back home in Sonoma. Eric extended his stay for a few more nights. He was going to visit his friends in Yokohama in the evening, but he said he was free for lunch, so I took him to my favorite Unagi restaurant, Kojima-ya, in Urawa.
It's near from both my mom and sister's homes, so they came to pick us up at the station and we went there together.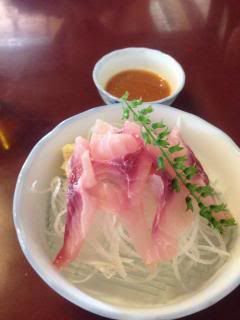 We started with carp sashimi, tamago-yaki (rolled omelet), and grilled eel guts.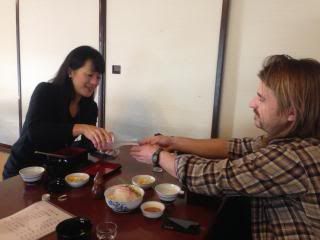 It was Eric's first time to experience authentic grilled eel in Japan. I was glad to see he was very excited by both the smell and look of the beautifully made Una-ju (grilled eel over rice). And, he loved the taste!
After lunch, we got a special permission to enter their back room. It was really cool to see inside. Live eels were constantly bathing in running natural water from underground to keep them extremely clean and fresh.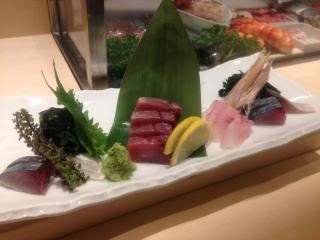 I was finally back home at mom's but I only had 1 more day before returning to LA. So, the next two meals were very local things. Lightly grilled shirako was so tasty. I also really enjoyed the soba lunch. The master started the dough from scratch to order!
The busy but super fun donabe photoshoot days in this trip ended successfully.
I feel I need a little rest now.
Happy donabe life.