Chicken Wing & Sansho Pepper Rice in Donabe
It's been a while since my last blog post. December has been the busiest month of the year, so I've been away from any social media past week, but I'm back again!
I got some nice looking chicken wings, so I separated the drummets and mid parts and made two chicken wing dishes the other night.
With the mid part, I carefully took out the bones and made a rice dish with it by
double-lid donabe rice cooker, "Kamado-san"
. Boning of chicken wings easily requires some tricks, I use both scissors and hand. You can find some different ways if you google.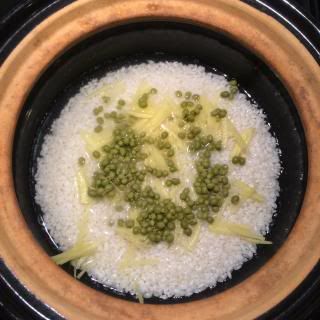 Rice, soy & sake marinated boneless chicken wings, sansho pepper berries, and ginger, were set on the rice with vegetable broth. If you can't find sansho pepper berries, it's okay to omit them.
Aromatic boneless chicken wing rice was ready. The meat turns so round super juicy.
Chicken Wing & Sansho Pepper Rice ("Teba Sansho Gohan")
(for double-lid donabe rice cooker, "Kamado-san")
Ingredients:
(4 servings)
8 pieces (240 g) medium-size chicken wing (mid part only), deboned
2 tablespoons sake
3 tablespoons light-color soy sauce
1/2 tablespoon raw brown sugar
1 clove garlic, smashed
2 rice-cups (360 ml) short grain rice, rinsed and drained
1 1/4 cups (300 ml) vegetable stock or dashi stock peeled
2 teaspoons, fresh or blanched sansho pepper berries (Japanese mountain pepper), optional*
1 knob ginger, sliced into needle thin (1″ or 2.5 cm long)
2 teaspoons high quality aromatic sesame oil, optional
1 scallion, thinly-sliced crosswise
*If you don't have sansho berries, you can use powdered sansho pepper to serve on the side and sprinkle over the rice
Procedure:
In a bowl, combine the chicken, sake, soy sauce, sugar, and smashed garlic. Mix well by hand. Cover tightly with a plastic and let the chicken marinade in the refrigerator for overnight to 24 hours. Discard the garlic.
In "Kamado-san", combine the rice and vegetable stock. Let the rice soak for 20-30 minutes.
Spread the sansho berries and ginger over the rice. Add the chicken wings with the marinade liquid and spread on the top.
Cover "Kamado-san" with both lids and cook over medium-high heat for 13-15 minutes, or until 2-3 minutes after the steam starts puffing out of the top lid. If you want the nice crust ("okoge") on the bottom cook for extra 1-2 minutes.
Turn off the heat and let Kamado-san rest (with both lids on) for 20-30 minutes.
Uncover and quickly drizzle the sesame oil. Serve into individual bowls and garnish with some scallion.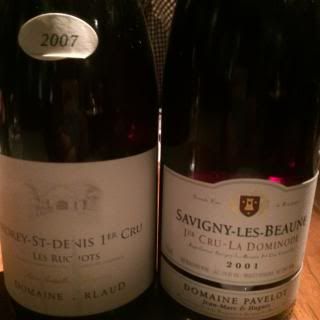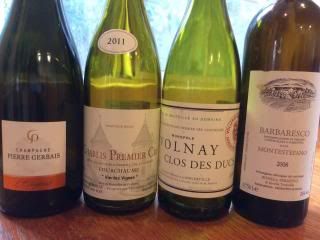 And, even though I've been so busy, I have been enjoying many wonderful wines lately.
Happy donabe life.