Last Saturday, was our first donabe & Japanese cooking class of 2013.
The theme was Japanese-style dim sum. Steamed dishes are always very popular in Japanese food culture, and we have our own version of steamed dumplings, of which some were originally introduced by Chinese people and have evolved into Japanese-style over long years. We made
4
steamed dishes with
donabe steamer, "Mushi Nabe"
,
1
rice dish with
double-lid donabe rice cooker, "Kamado-san"
, and
2
different kinds of sauces. So, it was quite an intense class!
My regular "volunteer" assistant, husband Jason was not available, so I could only take a few pictures during the class. So, below are the photos of the dishes and some were taken in my test kitchen prior to the class.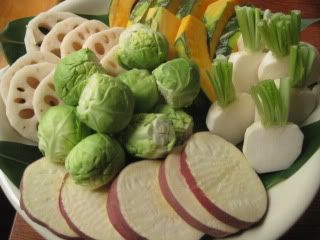 Winter vegetables to be steamed and served with walnut-miso sauce.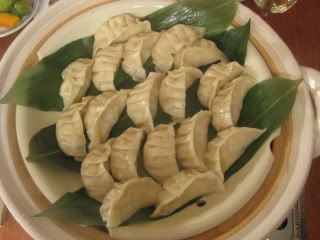 Tofu & Chicken Gyoza. They were served with Yuzu Ponzu Sauce.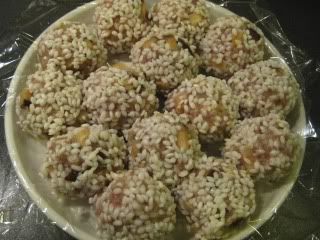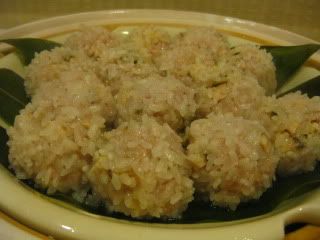 Pork "Snowball" dumplings were served with yuzu kosho.
Crab & Pork Shumai. These were made entirely by our guests, and they did a great job making these for the first time!
Daikon Rice
The wine pairing was really nice, too. We had 2011 Venica & Venica, Malvasia (Collio, Friul). It had the elegant fruity aroma of pear and citrus, with the very smooth texture. A subtle spicy character worked perfectly with the dumplings we made.
Here's the entire menu.
Theme: Japanese-style Dim Sum
Steamed winter vegetables with roasted walnut & miso sauce
Steamed tofu & chicken gyoza with yuzu ponzu sauce
2010 Venica & Venica, Malvasia, Collio (Friuli, Italy)
Our guests were really great people, and I was glad they enjoyed the class. For all of them, it was the first time to make Japanese dumplings, but they were such quick learners and made all three kinds of dumplings quite well!
Happy donabe life.