I had a lunch date with a friend and her almost 2-year old sone.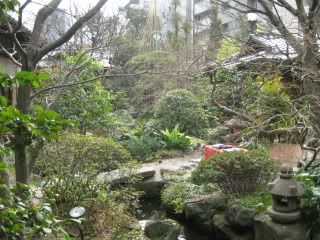 We met at
Tofu-ya Ukai
, located right by Tokyo Tower. Tofu-ya Ukai offers elegant kaiseki-style cuisine, with their homemade tofu. The restaurant is a traditional Edo-style house in a huge property.
We were escorted to a private room by a koi pond.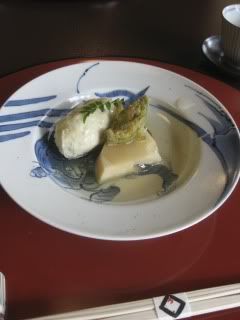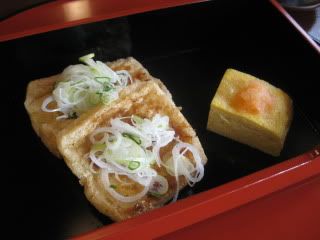 Oyster and tofu "shinjo" (dumpling) and early spring bamboo in light broth. "Age-tofu dengaku" (fried tofu pouch, grilled over charcoal) was so crispy, aromatic, and excellent.
"Chu-toro" (medium fatty tuna) sashimi. "Furofuki Daikon" (simmered daikon with hatcho miso paste). Shrimp pressed sushi, clams in miso-vinegar sauce, etc.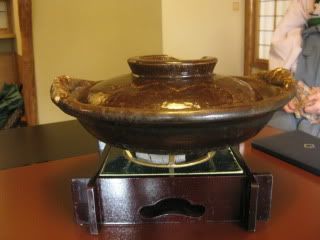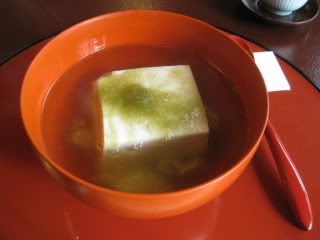 The highlight was the most humble "Yu Dofu", which is a simple homemade tofu, simmered in kombu (from Rishiri, Hokkaido) infused broth with tororo kombu (shaved vinegar-seasoned kelp). It was served in a donabe. Just amazing. I want to eat this every day (or even every meal).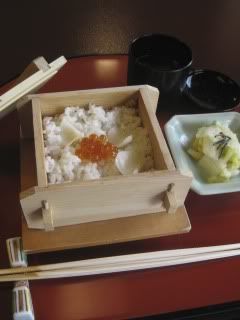 Rice dish was "Yurine Gohan". Rice was cooked with lily buds, and topped with seasoned salmon roe. Dessert was tofu jelly with Hokkaido azuki paste sauce.
Totally hit my spot. Donabe Yu-dofu was the best.
Happy donabe life.