I love my donabe pots.
I use different donabe pots every day. Tonight was Fukkura-san (tagine-style donabe), Miso-shiru Nabe (for soup & stew), and Kamado-san (double-lid donabe rice cooker).
With the
Miso-shiru Nabe
, I made a kabocha dish. To me, no other kinds of cooking tools can braise kabocha better than this little donabe. Miso-shiru nabe cooks the kabocha so densely to the core and its natural sweet/ nutty flavor even intensifies.
I put the kabocha, sake, brown sugar, mirin, water and light soy sauce together in the Miso-shiru nabe.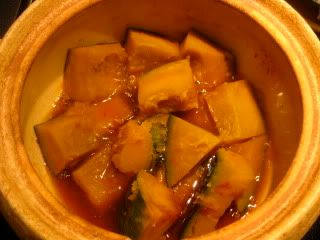 After about 10 minutes of simmering, I added the mixture of Chinese hot bean paste and sesame oil and cooked further until the liquid is reduced down to very little.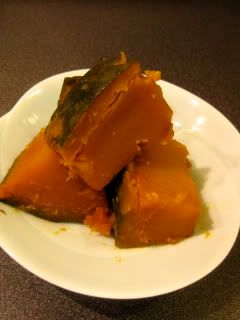 Wonderful rustic kabocha dish is ready.
With the
donabe rice cooker, "Kamado-san"
, I made gobo (burdock) and kabu (Japanese turnip) leaves rice. I basically made the coarse puree of the burdock and cooked with the rice. Meanwhile, the kabu leaves were sautéed in the sesame oil and seasoned with ground sesame and seaweed sea salt.
This is my seaweed sea salt. Sea salt and seaweed are roasted together. Fantastic stuff.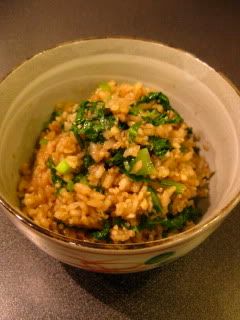 This was such a greatly seasonal earthy dish. The whole room smelled so nice with the earthy aroma of the burdock.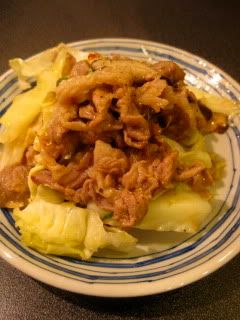 My third dish was the honey-ginger pork with the
tagine-style donabe, "Fukkura-san"
. After I sautéed the pork in the donabe skillet, I covered the meat with the sauce and cabbage wedges, and cooked with the lid on for 3-4 minutes.
I got everything ready in just about 1 hour. Donabe makes my life better. The recipes for these dishes will be posted on
toiro
's website soon
. So, please check back sometimes.