Some more photos of our simple and wonderful donabe smoked dishes.
This shiny round
donabe smoker, "Ibushi Gin"
, is a magical cooking tool.
With a small handful of smoke chips (from Japanese cherry blossom tree), by making the water seal during smoking, I can make the really wonderful smoked dishes in a short time without making any "smokey" mess.
My lunch one day…I still can't get over how juicy and succulent the chicken wings become with this donabe smoker. It's like so all the way to the bone.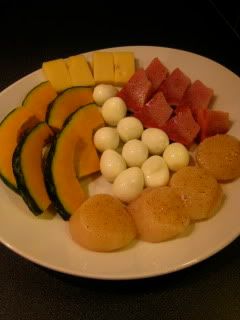 The other night, when a couple of my friends came over, we smoked some ingredients for an appetizer. We smoked sashimi grade scallops and hamach (yellowtail), kabocha pumpkin, boiled quail eggs, and Swiss cheese.
We put the ingredients on the grates and they were smoked in the donabe for a little over 30 minutes. Hamach was a huge hit. It was smoky and so buttery at the same time. Swiss cheese are becoming one of our standard item for smoke cooking now.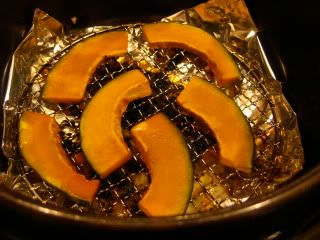 Second and third layers…it's like a treasure hunting…so much fun. They were all gone in a few seconds!