Table-top cooking has various benefits. Once you have all the ingredients prepped up, as a host, you don't have to hide in the kitchen to cook dishes for your guests before every course. You can participate in the fun conversation with your friends at the table throughout the meal. Also, cooking together with friends is so much fun and make it more intimate.
Tonight's table-top cooking with friends was
Yaki Niku (BBQ) dinner on Iga-yaki Grill, "Yaki Yaki San"
.
I got all the meat ready. Negi Tan (beef tongue with scallion), marinated beef tri-tip, kurobuta pork belly and pork butt.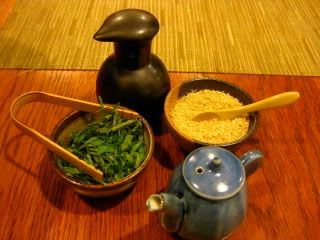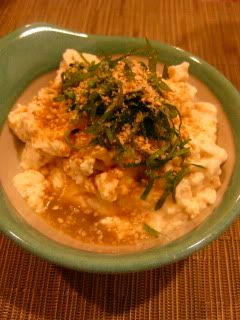 Before the juicy yaki yaki action, we had my homemade "zaru tofu" (tofu in a basket) with condiments. It was a nice soothing moment.
All the condiments…I made salt ponzu, apple miso sauce, etc.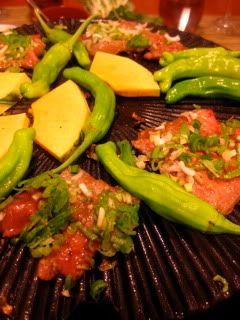 Then, we all participated and grilled the meat and vegetables one after another. With this grill, "Yaki Yaki San", the meat is cooked so juicy in a short time. Just the idea of cooking the meat on the "ancient clay" of Iga, Japan, itself, makes the cooking so exciting.
Iga used to be the bed of Lake Biwa about 400 millions of years ago, so the clay from the region is very porous with the micro-organisms. This porous clay grill, with the FIR (far-infrared radiation) effect, distribute the intense heat evenly to the ingredients without releasing much smoke.
We ate so much. What a fun time we had!