It's nabe (hot pot) season.
With the Konbu and shiitake dashi stock I made earlier in the day, we did a table-top donabe hot pot dish.
Out of 2 quarts of the dashi stock I made, I used 1.5 quarts to start the base soup. For donabe hot pot dish cooking, it's always important to have some extra stock on the side so that when the soup is too reduced, you can replenish.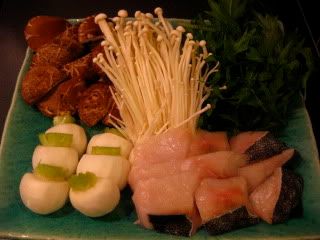 Tonight, it was going to be a white miso based soup. I got all the ingredients ready.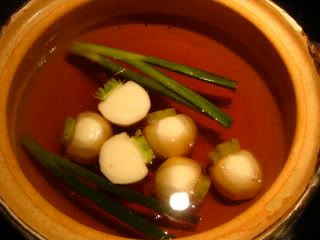 First, I seasoned the dashi stock with sake and usukuchi (light color) soy saouce, and added halved kabu (Japanese turnip) and some scallions (green parts only).
Once the kabu is almost cooked through, I added the miso and other ingredients, such as fresh shiitake, gindara cod, then in the very last minute, enoki mushrooms and mizuna were added.
Cod and miso have a very special relationship. The fish was so buttery and delicious. Kabu had the wonderful flavor, too.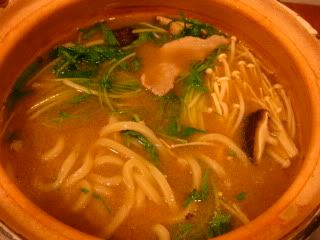 As a "shime" (end of the meal), we cooked the udon with the broth in donabe to make the "Miso Nikomi Udon". (Udon braised in miso broth.)
My heart and body turned so warm and very happy. You can find the recipe on
toiro
's website
. Please check it out.