Donabe rice dish at Sudachi
On a sunny day, I had lunch with my sister, Tomoko, at Tempura Kondo in Ginza.
Since the restaurant was awarded with Michelin stars, it has become very difficult to make reservation at this restaurant past years, so Tomoko had to call them a month in advance to book seats. We had their seasonal course menu, starting with shrimp!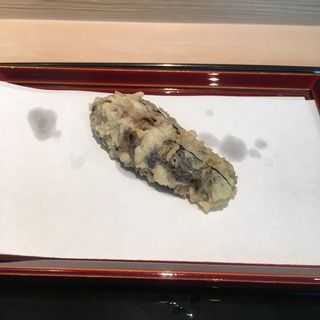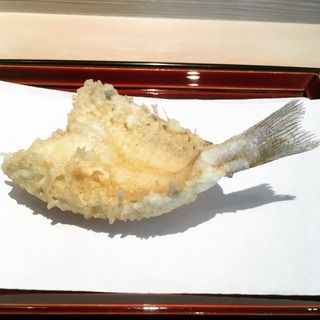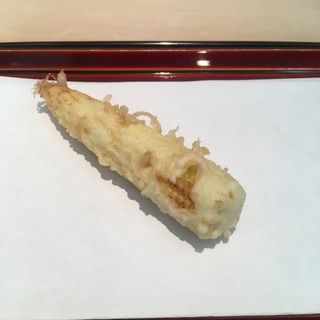 Extra thick asparagus, eggplant, kisu (whiting) fish, young corn.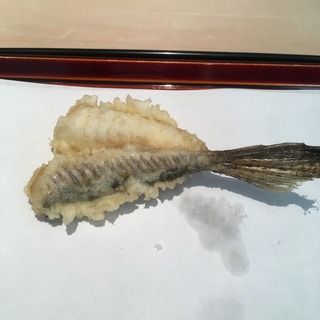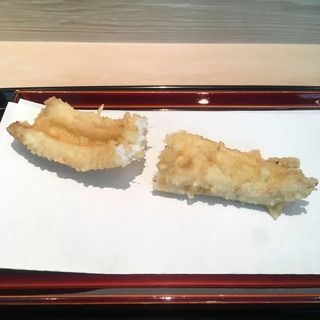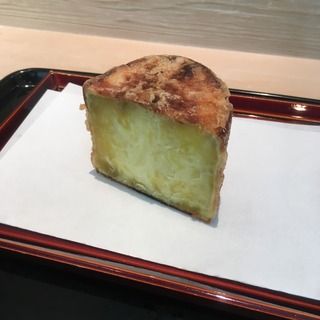 Megochi (flathead) fish, onion, anago (freshwater eel), and satsuma-imo (Japanese sweet potato). Their tempura quality is really top notch!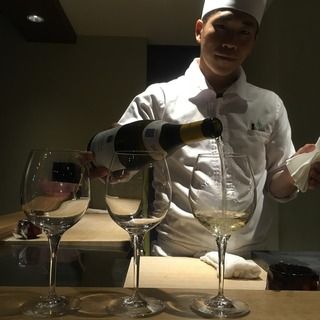 Then, for dinner, I went to Sudachi in Minami-Aoyama. I met Sang and Freddy, who are both friends in LA. They happened to be visiting Tokyo the same week, so we got together. I was excited to introduce them to this restaurant I like so much. The first dish was uni and crab in ao-nori seaweed gelee and okra. Fantastic.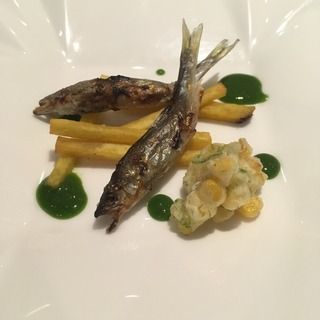 Lotus root dumpling filled with shrimp in a light broth with junsai. Grilled baby au fish.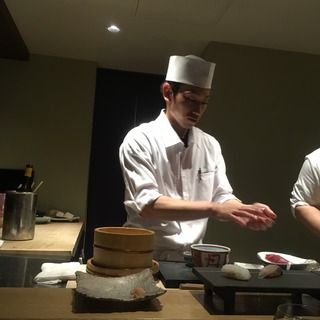 Sushi time. Squid, nodoguro, and katsuo (bonito)!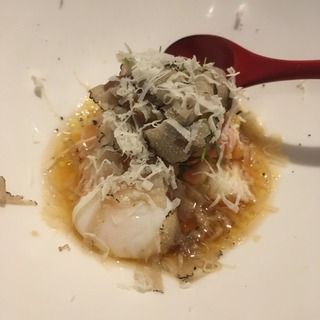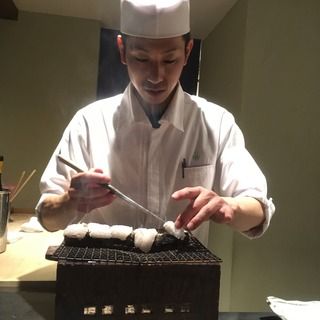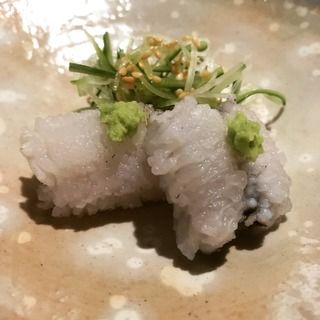 Tuna tartare, soft "onsen" quail egg, mountain yam noodles and shaved black truffles. Seasonal Edo-mae anago (freshwater eel from Tokyo Bay) was lightly grilled only on the skin side for just 5 seconds or so. Each piece was placed delicately on top of the hot charcoal. Then, they were served with wasabi and cucumber). Truly amazing dish.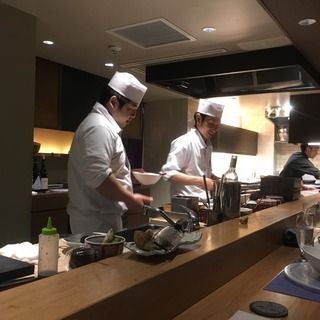 Beef with winter melon, fushimi pepper, and myoga sauce. Kinme-dai fish in mini donabe.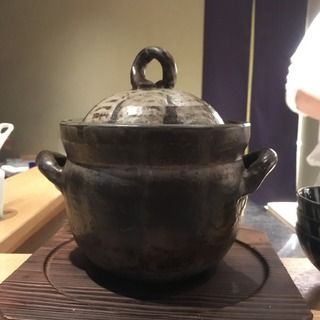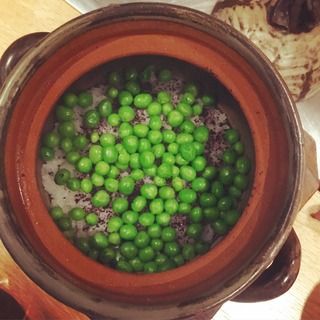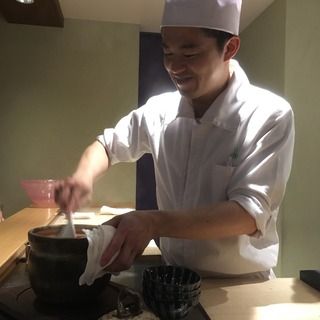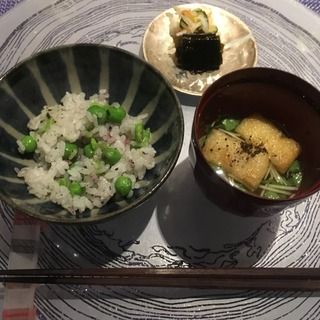 Rice course was peas and yukari (dried pickled shiso) rice, cooked in donabe. It was perfect.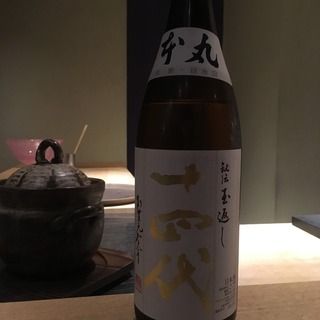 And, more sake.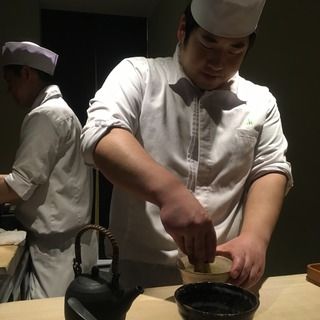 Dessert courses were white coffee blanc mange and warabi mochi, served with freshly whisked matcha.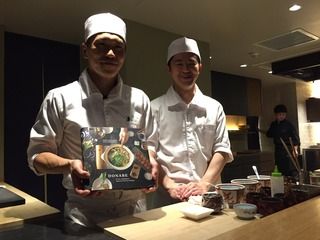 The dinner was really amazing, and I had a wonderful time with Sang and Freddy. Thank you so much and happy donabe life! (Last two photos above were taken by Sang:-)