Lightly broiled hokki-gai (surf clam) sushi
It was not even a whole month since I returned from Japan to LA last time, and I was back in Japan again.
This time, I was back for my mom's burial. In Buddhist practice, a deceased person's spirit will arrive in another world (hopefully heaven) in the 49th day of the death. In our custom, the 49th day memorial service should be conducted on or before the 49th day and never after. So, my sister Tomoko and her family, mom's younger sister, and I had the memorial and the burial ceremony. A Buddhist monk arrived and he conducted the service. It was a very sunny and warm day, and the service went solemnly in front of the family grave. I saw our mom's urn joining our dad and brother's urns.
In the evening, we went out to a local sushi restaurant in Urawa. This is our regular spot and we used to go there with mom all the time. So, we had our memorial sushi dinner to celebrate mom's spirit.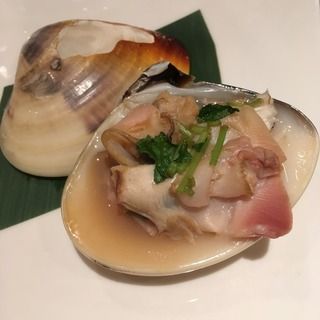 Grilled hamaguri clam was so meaty and nice.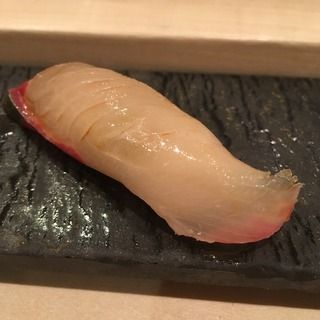 We talked about mom and laughed a lot, then we talked about how much we missed her and all our eye got teary. Meanwhile, we all ate a lot of sushi.
Mom's spirit was with us. Thank you, mom.