A course of seasonal dishes at Sosaibo
Back in Tokyo, I got together with two of my best friends from high school.
We met at Sosaibo. It's a hidden tiny restaurant called, Sosaibo, in Meguro. My friend, Rie, is a frequent diner there. Sosaibo has been run by a husband and wife team for 31 years! Once you enter, there is a tiny kitchen in the front and a tatami room with just two tables in the back.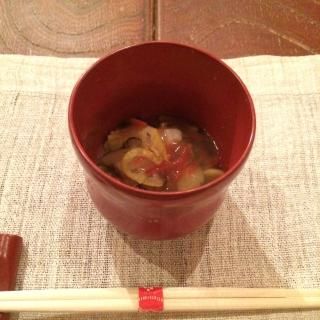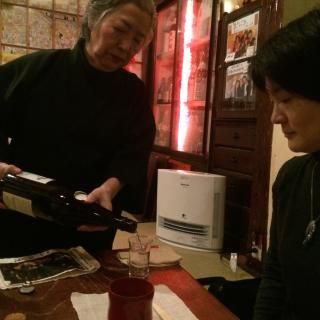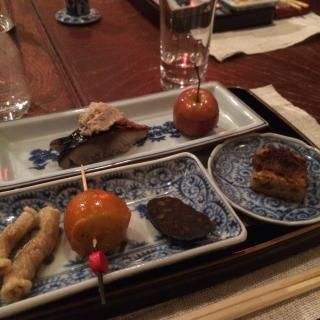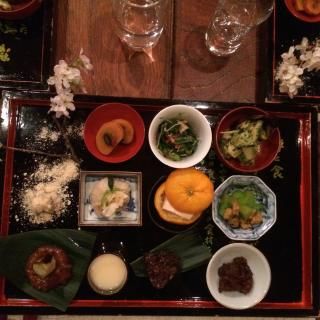 They specialize in Zen (Buddhist) cooking. So, they make mostly vegan shojin dishes, but they also serve fish and meat, if you request. The dishes are served in multiple courses, so we requested a meal including shojin hot pot as well as non vegetarian dishes. They also offer a wide selection of sake! Every dish was so carefully prepared with such details. They represented philosophy of zen, the harmony, and also the season.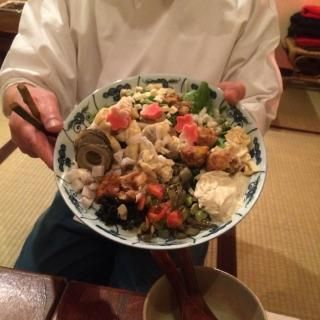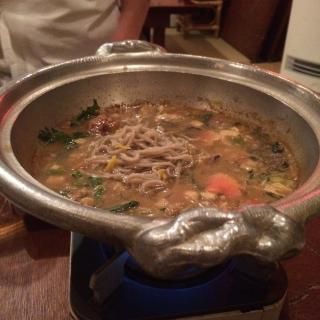 The main course was a shojin-style hot pot. It was amazing. The "shime" finishing course was soba, cooked in the remaining broth.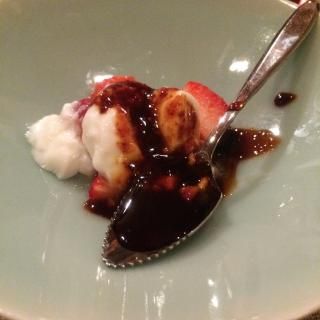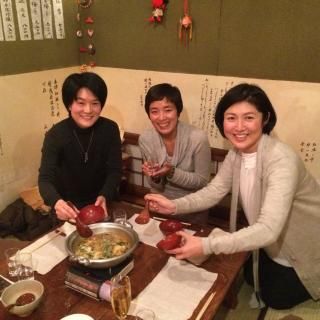 We had a wonderful time with great spiritual dishes!